Share
Therapeutic Horticulture - Grower for Care Farm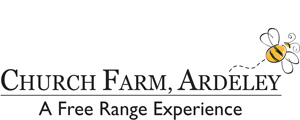 Church Farm
Ardeley Stevenage Herts
Posted: 13 Apr 2022
Deadline: 28 May 2022
Compensation: £21k-£24k per year
Paid Full-time Part-time
---
Job description
We are looking for a grower to oversee the sustainable production of fruit and vegetables on our Care Farm that works with adults with difficulties as well as volunteers.
What we do
We grow the widest variety of fruit and vegetables in 10 acres of orchards, soft fruit, kitchen gardens, field vegetables and 4 polytunnels. All the produce goes to our farm shop, cafe , pub and a box scheme where we deliver weekly around hertfordshire. We are a community interest company with multiple enterprises on the farm.
Please see www.churchfarmardeley.co.uk
Key skills and responsibilities
As well as practical hands on experience of growing fruit and vegetables the candidate will be
- Supporting and leading Co-Farmers to successfully and safely participate in the activities and tasks on the farm, according to their recognised needs and their personal goals.
- Complying with all safeguarding, health and safety and security policies.
- Communicating effectively with individuals according to agreed standards and procedures, accessing and updating records in keeping with guidelines and policy.
Experience in any of the following is desirable but not essential.
- Activity coordination
- Care farming
- Horticultural therapy
Essential
Knowledge of growing fruit and vegetables on a small scale. Passion and enthusiasm, an eye for detail and tidiness.
The job is physically demanding as most of the work is carried out by hand!
We are looking for a highly motivated, compassionate individual to manage and lead the horticulture activities. This will involve overseeing all aspects of the growing activity from farm to fork.
Application information
Please email covering letter and CV to tim@churchfarmardeley.co.uk
Please mention Roots to Work when applying for these jobs
About Church Farm
We grow the widest variety of fruit and vegetables in 10 acres of orchards, soft fruit, kitchen gardens, field vegetables and 4 polytunnels. All the produce goes to our farm shop, cafe , pub and a box scheme where we deliver weekly around hertfordshire. We are a community interest company with multiple enterprises on the farm. Please see www.churchfarmardeley.co.uk