Share
Assistant Grower/Horticulturalist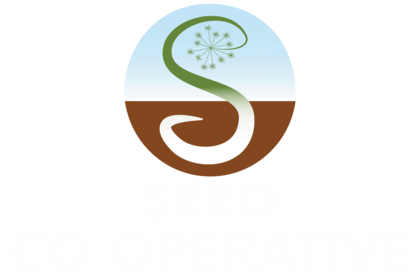 Seed Co-operative
Gosberton, Spalding
Posted: 25 Apr 2022
Deadline: 7 Jun 2022
Compensation: £17,400 per annum
Paid Full-time Part-time Flexible hours Permanent
---
Job description
We are looking for an Assistant Grower/Horticulturalist for the Seed Co-operative. This is an exciting opportunity to join our team, learn from an expert grower and work with the land. We have a 24-acre site with glasshouses, a rainwater-fed reservoir for irrigation, and buildings for seed processing and storage.
Job Description
Some previous experience in farming, growing or gardening would be helpful. An enthusiasm and willingness to work hard physically between the hours of 8am and 4pm on site in Gosberton. Ability to work as a team and to work alone. Depending on the staff on a particular day you might be with others or not. We will need people who have a certain inner spark and self-reliance. A driving licence would be helpful, but not a barrier to employment if absent. We are in a rural location and it would be convenient to have and maintain a vehicle, or a decent bicycle.
What you'll learn
This is a unique opportunity to learn about seed growing. We are a farm with field scale vegetable, herb and flower growing using a combination of tractor and hand tools. We have over an acre under glass in three glasshouses, where we grow seed crops; the glasshouses extend the season and enable us to control the ripening and drying of the crops. We are Demeter certified and we have our head grower who is a Biodynamic farmer with over 10 years' experience with biodynamics. We sow, plant, maintain, select for seed production veg, then we harvest, dry, thresh, clean and process seed for sale.
About Us
Our mission is to sow the seeds of a healthy and resilient organic food system that promotes diversity, democracy and a closer relationship with our food, and those who grow it. Please see https://seedcooperative.org.uk for more information. We welcome applications from people with difficulties and disabilities and are happy to make adjustments to suit your requirements.
Salary
£17,400 full-time (or part-time equivalent). Working arrangements are flexible.
Application information
Please send a CV and covering letter to recruitment@seedcooperative.org.uk
Please mention Roots to Work when applying for these jobs
About Seed Co-operative
The Seed Cooperative's mission is to support the collective work of those striving to make agroecological farming and food sovereignty a reality. The Seed Co-operative grows, processes, and sells open-pollinated organic and biodynamic seed for professional and recreational growers. Its shareholders are mainly the community of growers it serves.