Bar Manager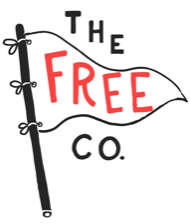 The Free Company
Balerno, Edinburgh
Posted: 9 Jun 2022
Deadline: 24 Jul 2022
Compensation: £12 - £15 per hour
Paid Full-time Part-time
Job description
We are looking for a full-time and part-time bar manager to add to our passionate and enthusiastic team in the restaurant on our organic, regenerative farm. It would include roughly 40-45 hours per week, 3-4 nights of service with a fair amount of prep and full responsibility for stock and re-ordering. You will also help curate the wine and cocktail lists. Pay would be between £12-15 per hour (£24k-£30k annually) depending on experience. Start is mid June
Based at the foot of the Pentland hills we are located 30 minutes from the centre of Edinburgh. If you don't have a car our team does a lot of lift sharing and there is also a bus service that runs from Edinburgh center to the end of our road.
It is an opportinity to drive and develop the bar and the restaurant. We are a team with significant potential and have been lucky enough to have been sold out for every night since we opened.
Our menu is driven by the seasons and what we produce on the farm. The restaurant is always run as a 6 course set menu 4 days/week. The menu changes not only from week to week but also daily as we move with the seasons. We also host a number of private events and collaborations throughout the year as well as have farm open days.
Application information
Please send an email with information about yourself and CV to enquiries@the-free-company.com
Please mention Roots to Work when applying for these jobs
About The Free Company
Established in 2017, we are an organic, regenerative farm which grows the menu for our on farm restaurant. We run a 5 acre, no dig market garden, we have 80 rare breed pigs and we regeneratively graze our organic pastures with 350 heritage (Shetland) sheep and cattle (Dexter x Highland). Our restaurant opens seasonally and showcases the very best of the organic produce that we are growing and rearing on the farm at that time of year.