D'Eynsford Estate Community Gardener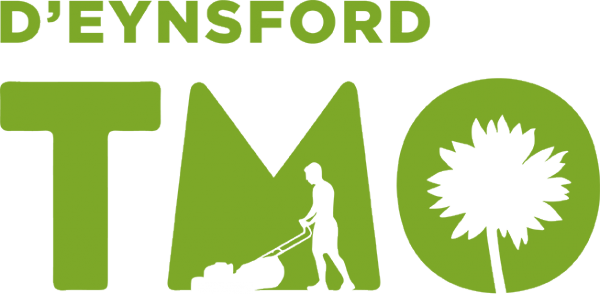 Camberwell Secret Garden
Camberwell, London
Posted: 13 Jun 2022
Deadline: 30 Jun 2022
Compensation: £2,000 inclusive to deliver this programme plus £500 for materials
Paid Part-time Flexible hours Fixed term / contract
Job description
Thank you for your interest in the role of community gardener for D'Eynsford TMO. Below is an introduction to our estate, details of the project, the roles and responsibilities of the Community Gardener, and the application form.
If you have any questions or want to come and see the garden and the estate before you put in your application, please contact Chay Pulger, the TMO Manager at tmo@deynsford.org.
The closing date for quotes is Thursday 30th June at 5pm.
Introduction
D'Eynsford Estate residents are actively involved in looking after our community garden and the landscaped grounds around our homes. We are looking for a community gardener to support us to maintain and develop these green spaces.
The Secret Garden, tucked away behind one of the estate blocks, was created by residents about 10 years ago. It was previously an overgrown and abandoned patch of land but after much hard work it is now a community garden which includes a woodland/wildflower area, herb garden, social space with table and shelter and raised vegetable beds with a greenhouse.
We are also developing the grounds of the wider estate, planting up neglected beds, adding climbers and creating new container-based planting areas. We have a network of water butts across the estate and a volunteer watering team. Most of the estate grounds maintenance is provided by a contractor.
A volunteer garden and grounds committee (a sub-group of the estate's tenant management organisation - TMO) oversees all these activities. As part of the TMO's One Planet Plan, we try to garden on organic principles as much as possible, plant native species and create planting schemes to support local wildlife.
Over the past few years, we have employed community gardeners to help us develop the garden and grounds, run engaging activities and get more local people interested in basic gardening skills.
Role Details
We are now looking for a community gardener to work with the garden and grounds committee to plan and run regular gardening/outreach activities with residents in the garden and grounds over the financial year April 2022-March 2023.
We want to take a whole-community approach and some activities may be targeted at particular audiences such as children and families, or new gardeners. We are also keen to encourage residents to grow things in their own gardens and balconies as well as the communal spaces.
Activities should take place at the weekend, either Saturday or Sunday, and timings are negotiable.
The main roles of the community gardener are:
To support the development of the Secret Garden and green spaces around the public areas of the estate.
To work with the garden and grounds committee to plan and lead regular gardening activities in the Secret Garden and on the estate.
To increase awareness of the benefits of gardening and get more people involved in gardening on the estate, in the Secret Garden, and in their own gardens/balconies.
Key responsibilities would include:
Preparing and delivering appropriate gardening activities, including sessions for families and less experienced gardeners
Promoting and advertising the gardening activities face to face eg through casual interactions and at social events, and using the TMO's communication channels such as noticeboards, estate newsletter, website and social media platforms
Enabling people to develop their gardening skills
Providing expert advice on planting and plant maintenance to the garden and grounds committee and TMO manager to inform the committee's plans and the contracted grounds maintenance work
Looking out for suitable funding opportunities to support the development of the garden and grounds and working with the committee to develop bids
Ensuring the Secret Garden is well maintained and tidy
Ensuring the safe use of tools and equipment
Sourcing and ordering materials in good time, in liaison with the TMO manager
Keeping appropriate monitoring records as agreed
Liaising with the TMO manager and committee chair to track progress.
We would expect you to have your own insurance, policies/procedures and a clear enhanced DBS check for working with adults and children. We are looking for someone with experience of gardening and working with community groups.
The fee available to deliver this programme is £2000 inclusive. There is also an additional budget for materials of £500.
Application information
Email your completed application by 30 June 2022 to: tmo@deynsford.org with "Community Gardener_your name" in the subject line and please provide the below information.
Name of Charity or Organisation (if applicable):
Contact name:
Tel:
Email:
Address:
Please answer the following questions
Please outline your gardening experience and any related qualifications/skills.
Have you had involvement with community gardening projects? If so what was your role?
Please outline any experience of other community outreach work you may have.
Do you have experience of running projects? Please give details.
What interests you about this role?
Please briefly outline some ideas for encouraging more estate residents to become actively involved in gardening.
Please indicate how many hours you would be able to offer the project for the value of the contract and how you would propose distributing the hours (e.g. half day or full day, frequency of sessions, seasonal variation etc)
The activities programme will be devised with the garden and grounds committee but please briefly outline your thoughts on what a month's gardening activity programme on the estate might look like in July.
What practices, policies or procedures do you have in place to ensure the project is safe and well managed eg safeguarding, insurance, health and safety etc?
Is there anything else you would like to add or ask us?
Please mention Roots to Work when applying for these jobs
About Camberwell Secret Garden
We are a small community garden on an inner-city estate, established for just over 10 years. The garden has ornamental beds, a woodland area for dry shade plants, raised vegetable beds, compost bins, and areas for soft fruit. On the wider estate we also look after two orchards, further ornamental beds, and a wildflower meadow.