Volunteer Administrator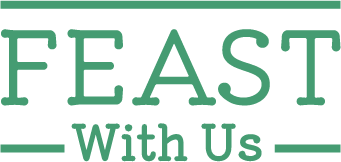 FEAST With Us
Remote with some visits in N & NW London
Posted: 29 Jul 2022
Deadline: 25 Aug 2022
Compensation: £22,000 pro rata
Paid Part-time Fixed term / contract
Job description
Job Title: Volunteer Administrator Reporting to: Impact, Quality & Learning Coordinator Hours: 25hrs week Salary: £22,000 per year pro-rata Location: Hybrid
FEAST With Us - Feeding and Empowering All Sustainably Together
FEAST started in 2015 as a weekly community meal at a hostel for homeless people, using surplus food that would otherwise be thrown away. Each meal is a collaboration whereby volunteers and people experiencing food insecurity cook and dine together as equals.
We support people with 7-day service in multiple hostels for homeless people, and weekly services in community centres, as well as offering communal lunch & dining sessions for anyone struggling with food poverty.
FEAST is hoping to expand its services by offering workshops on nutritional education and practical experience in the kitchen for vulnerable people experiencing food poverty, to give opportunities to help people become independent from food aid services.
Our Aims & Mission:
Ameliorate malnutrition in adults at risk by enhancing access to nutrition.
Promote sustainable eating habits and prevent food waste.
Enable community cohesion.
Job Description:
As a Volunteer Administrator at FEAST, you can put your skills to use in an environment that lets you do a bit of good.
Being a Volunteer Administrator in a small charity means you'll be working closely with a team of passionate and dedicated people who are working hard to make a difference in the community. Your support is invaluable because you'll be helping to keep one of our most important operations running, the management of volunteers.
Duties could be anything from working with our bookings system to dealing with public inquiries, working with volunteer marketing and volunteer strategy as well as making sure we reach our KPIs.
Responsibilities:
As our Volunteer Administrator, you will be responsible for the administration of the main processes of the volunteer from our charity as well as work closely with our Impact, Quality and Learning Coordinator to enhance and improve our volunteer processes and volunteer retention. Your main tasks will be, but are not limited to:
Be confident in managing independently all administrative aspects of the FEAST volunteer programme.
Perform volunteer interviews
Manage volunteer bookings
Manage volunteer database
Make sure our sessions and opportunities are nurturing and provide the proper environment for volunteers
Work with the operation team to highlight improvements to the volunteers' processes
Work towards set KPIs for volunteers
Work towards engagement strategies
Make sure advertisement and marketing strategies for volunteers are always updated and engaging.
Work with the Impact, Quality & Learning Coordinator on strategy for corporate volunteerism.
Be the main point of contact in relation to volunteering activities and act as a FEAST spoke person for volunteering subjects.
Required Skills:
Confident in handling and managing data.
A very communicative person. Confident in interacting with people over the phone and face-to-face and developing relationships.
Organisational skills.
Be always reliable and on time.
Confident in working with Microsoft Office products.
Very good computer skills.
Very good internet search skills.
Ability to learn how to use new systems.
Ability to analyse processes and work toward improving them.
Growth Opportunities
Knowledge in Coordinating Volunteering activities.
Experience using programs that charities use in their day-to-day activities.
Extra knowledge and training.
Experience using some systems and software such as Airtable and MS Office.
Skills in marketing.
Skills in data management.
Skills in project coordination.
A results-oriented mindset.
Ability to foster positive working relationships in diverse organisations
Location:
Most of the work will be done remotely but you will be asked to visit some of our facilities in North and North West London to carry out activities alongside our volunteers so you must be happy with travelling to some of our facilities at least once or twice a week. We have occasional activities on evenings and/or weekends that you might be asked to attend.
Application information
To apply for this position, please, send your CV and cover letter to: jennifer@feastwithus.org.uk.
Please, note that we do not accept applications without a cover letter explaining why you would like to join our team.
Please mention Roots to Work when applying for these jobs
About FEAST With Us
FEAST With Us mobilises volunteers to use surplus food to cook nutritious meals for and with Londoners facing food poverty.