GFIG Communication & Business Support Coordinator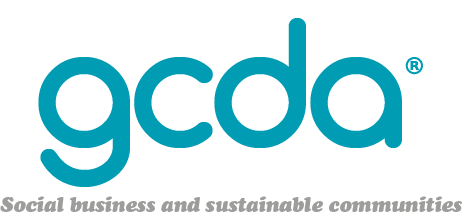 GCDA
Greenwich, London
Posted: 7 Aug 2022
Deadline: 21 Sep 2022
Compensation: £25,707 pro rata (£12,853.50 for 17.5 hrs a week)
Paid Part-time
Job description
Good Food in Greenwich is a network of communities, organisations and businesses that want to make Greenwich a borough where fair, healthy and affordable food is accessible to all. You will be working with the Good Food in Greenwich (GFiG) team to raise awareness of this network by creating social media content, by putting together website blogs and content, newsletters and by supporting outreach. You will also provide secretariat support to the GFIG network.
Role description
Support the implementation of communication strategies by:
Preparing, programming, and posting relevant GFiG updates and information on all the GFIG social media platforms
Maintaining the GFIG website information pages, blog etc up-to date (based on information given by colleagues.
Preparing and producing bimonthly GFIG newsletter, with support of the team
Provide secretariat support for GFIG steering & network groups
Actively outreach in the community to support the work of the partnership and grow the membership of the network.
Actively outreach to third sector groups, community centres and businesses to support them to sign up to the appropriate charters.
Promote relevant national and local events in newsletters and on GFIG social media & website pages
Support planning and delivery of events – specifically supporting GFIG sub-groups related to Growing and Food insecurity
Support work of the GFIG action plan where necessary
Offer high quality customer service
To ensure you respond efficiently and appropriately to all enquires and requests.
This applies to GCDA's customers, suppliers, programme users and colleagues
Comply with all of GCDA's policies including:
Food safety requirements
Manual handling requirements
Any other areas highlighted in the risk assessment
Equal opportunities policy
Safeguarding policy
Environmental policy
Promotion of GCDA programmes at all opportunities (Making every Contact Count)
Other
Attend Training as required
Perform other reasonable duties as requested by your line manager
Attend meetings e.g. Team Meetings as may be required
Attend training as required
Support GCDA at events when required
Perform other duties as required by the Directors and the Development Worker.
Application information
For more information and application pack, including job description and person spec, please email haley@gcda.org.uk or call 0208 2694880 or visit our website.
Please mention Roots to Work when applying for these jobs
About GCDA
Greenwich Community Development Centre Social business and sustainable communities