Growing Manager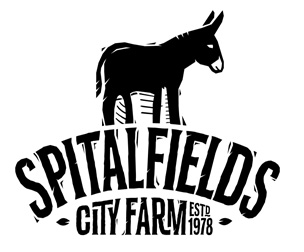 Spitalfields City Farm
London
Posted: 16 Sep 2022
Deadline: 17 Oct 2022
Compensation: £27,000 per year
Paid Full-time Permanent
Job description
Spitalfields City Farm is a free-entry, urban oasis located a stone's throw from the City of London that offers a unique and creative natural environment for all to enjoy. Our vision is 'to create a space for all, that empowers people to make positive change to their lives, our community, and the planet.'
Leading our mission to grow seasonal, sustainable and meaningful produce to connect and engage with the local community and visitors to Spitalfields City Farm, as our new Growing Manager, you will be responsible for management and development of all horticulture operations at Spitalfields City Farm.
You will be responsible for the whole food journey; the growing and harvesting of produce as well as its sales and distribution. You will contribute to a whole site approach to our work, ensuring that our growing areas are productive and suitable for working with the local community, staff, our volunteers and children & young people.
View and download the Growing Manager job description.
View and download the farms 2022-2025 strategy.
Application information
Please visit our website: https://www.spitalfieldscityfarm.org/vacancies
We are asking all applicants to provide answers to six questions, which will help us gain an understanding as to their skills, experience and why they want this role. Applicants also need to provide an anonymised copy of their CV, with their name and address removed.
Please use this link to complete your application: https://forms.office.com/r/ZzdxhwS3tS
Please mention Roots to Work when applying for these jobs
About Spitalfields City Farm
A stone's throw from the City, Spitalfields City Farm has been a safe space for everyone in the community for over 40 years. We work with a wide range of people to help them to experience the full range of benefits from being outdoors: gardening, harvesting, cooking vegetables, caring for animals, volunteering and taking part in events.