Future Gardeners Training Programme Facilitator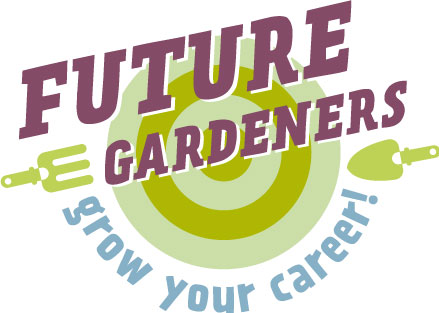 Bankside Open Spaces Trust / Future Gardeners
London
Posted: 18 Nov 2022
Deadline: 2 Jan 2023
Compensation: £15,178 - £15,561 per annum (depending on experience) for 21 hours per week/ 3 days Full time equivalent salary £25,296 -£25,935
Paid Part-time
Job description
Bankside Open Spaces Trust is looking to recruit an enthusiastic and organised person with a passion for people and horticulture. This is an exciting and varied role working with an award winning environmental and community charity in Central London on a unique horticultural training programme.
Launched in 2016, Future Gardeners is an innovative training and work experience scheme giving participants the core skills to gain entry level jobs in the horticulture industry without having any previous experience or specialist education. It is open to all who want to try out a career in horticulture and is an educational scheme that doesn't require entrants to have minimum educational qualifications.
We are looking for an enthusiastic and organised person to learn our training delivery method, under the guidance of the current Programmes Manager, to be able to deliver the Future Gardeners Programme in the future. We require you to have the ability to work with students from all different backgrounds and encourage them into a career in the horticultural industry.
You need to have excellent programme management skills, an eye for detail, strong admin skills with some horticultural experience.
You must have the ability to assist and learn from the Programmes Manager throughout the programme whether this be in the classroom or out visiting or working in other locations.
You will have experience of working in an outdoor environment and safe use of horticulture tools.
You must be practically minded and have some level of horticultural knowledge and park or garden maintenance, you do not need to have a horticultural qualification.
Excellent communication skills are required in both written and verbal communication and a friendly and welcoming manner.
You will need to be flexible in your working approach and be able to think on your feet in this fast paced programme, working together as a team to deliver within the aims of our charity. This will include supporting our events, volunteering sessions and community involvement activities.
More information on the course, it's content and delivery can be found here: https://www.bost.org.uk/future-gardeners
Application information
For further information please download the Job description and Person Specification available here https://www.bost.org.uk/jobs. We look forward to your application to join our friendly team.
Apply here using our application form https://forms.office.com/r/PzhZSWgMFJ and monitoring form https://forms.office.com/r/YdP8hxd6fK
Please mention Roots to Work when applying for these jobs
About Bankside Open Spaces Trust / Future Gardeners
Founded in 2000, the aim of Bankside Open Spaces Trust (BOST) is to support, involve and inspire people in Southwark and Lambeth to create, enjoy and care for inspiring green places. BOST runs projects which: work with homeless people to assist in rehabilitating them back into mainstream society;