Volunteer Treasurer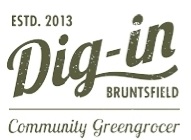 Dig-In Bruntsfield
Remote working
Posted: 5 Jan 2023
Deadline: 19 Feb 2023
Compensation: Volunteer
Volunteer Remote working
Job description
We have a fantastic opportunity for someone to replace our Treasurer at Dig-In Bruntsfield - a community owned greengrocer selling fresh, as local as possible fruit, veg and wholefoods on the High Street in Bruntsfield, Edinburgh. We pride ourselves in our large organic range and our ambition to be part of the regenerative, resilient, inclusive, climate smart food future that we all know is needed.
You will provide financial leadership through acting as Treasurer as a valued member of our Management Committee. This is a rewarding volunteer role and an opportunity to support a community owned, not for profit business. We hope you'll stay for a year or more but are keen for all offers to support with the departure of our lovely, long term Treasurer who has more than done her time!
Full handover and training will be given.
Application information
Please email us with a short paragraph on why you'd like to join us and your experience with in roles as Treasurer or in supporting financial roles to: volunteer@diginbruntsfield.co.uk.
Thanks so much for reading!
Please mention Roots to Work when applying for these jobs
About Dig-In Bruntsfield
We're a community owned greengrocer, established in 2013 as a community benefit society with over 300 shareholders. We aim to provide our high Street in Edinburgh with a range of local, wholesome fresh fruit, veg and wholefoods - with a large range of organic and fair trade. We have 3 part time paid staff and a small volunteer base who support running the shop and who make up the Management Committee.