Horticulture Lead - Social, Educational & Therapeutic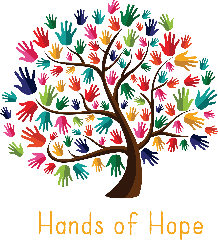 Hands of Hope Charity
Hawkhurst, Kent
Posted: 4 Jan 2023
Deadline: 31 Jan 2023
Compensation: £28,000 per year
Full-time
Job description
Background & Purpose:
Hands of Hope are restoring & developing a neglected walled kitchen garden and 22 acres of AONB land in Hawkhurst, located on the Kent and East Sussex Border – "Hope Farm Community Garden". Since securing planning in January 2019, we have been delivering programmes aimed at tackling food poverty, rural isolation and loneliness as well as improving mental, physical & environmental health for communities throughout Rother, Hastings, & West Kent. Projects include Get Growing, Great British Brick Off (GBBO), Bee in Company, Helping Hands Lunch Clubs, Men in Sheds and Holiday Hunger; additionally, we offer, free, rural crafts training & Volunteering sessions aligned to horticulture and conservation. We have a no-dig, productive, organic, market garden, with Soil Association Accreditation & extended our growing capacity in 2021 to support our in-season Box Scheme, Hope Farm Organics. From 2023, our charitable aims will include incorporating environmental and ecological protections, where feasible, in everything we do.
The Role and Responsibilities:
The Head of Horticulture will have overarching and day-to-day responsibility for managing Hands of Hope's key social, educational, and therapeutic horticulture activities. The role will require an individual with exceptional experience of organic growing & training with knowledge in the development of a market garden of scale, productivity, diversity, and beauty whilst adhering to organic methods.
The project(s) we are developing on site includes the preservation and restoration of the heritage walled garden and glasshouses, two large greenhouses for extended community growing as well as several participatory programmes developed around heritage, nutrition, growing and the conservation of the natural environment.
This exciting position would suit an applicant that believes in the power of nature and nutrition to improves people's physical and mental wellbeing and who has the drive and desire to create a legacy space linking the past, present, and future for the benefit of all.
We are looking for someone who can work with a wide range of people from all backgrounds. Whilst not essential, knowledge of countryside management is also desirable.
Responsibilities will include:
Management of two productive growing areas
Management of multiple indoor growing spaces
Successful delivery of our social project Get Growing – teaching people in the region to grow their own food.
Creation & delivery of new projects in the subject areas of "field to fork", horticulture and nature related wellbeing linked to the subject area.
Creation, development & delivery of horticulture related programme content to a range of stakeholders from primary to adult learners.
Creation, development & delivery of Social Therapeutic Horticulture activities including the relaunch of Growing Buddies
Co-management of new project(s) "Grow, Cook, Share" – Growing Together/Cooking Together and Food for the Future & GCSE "Growing, Cooking, Sustainability and the Environment"
Identifying opportunities to develop innovative new programmes to complement the existing education landscape both as commercial opportunities and those that match grant funding priorities, in particular Horticulture for secondary school pupils and post 16 learners, tackling the current skills deficit.
Maintaining effective administrative systems, policies, and procedures to provide an organised and efficient structure for the delivery of programmes. These systems will include:
Garden Sowing, Growing & Harvest Plan
Timetables /programming
Booking systems
Attendance records
Resource management and budget planning
Evaluation of programme delivery
Annual and funding report content
Adherence to overarching strategic plan
Application information
For further information and a more detailed job description please contact Mandy Doran at info@hohcharity.co.uk
Please mention Roots to Work when applying for these jobs
About Hands of Hope Charity
Hands of Hope is a community-based charity operating throughout Rother, Hastings and West Kent. Our aim is to reconnect people with where their food comes from, teach them how to grow and cook healthy, nutritious food and using this process to improve physical and mental wellbeing.