Head of Farming - SA Exchange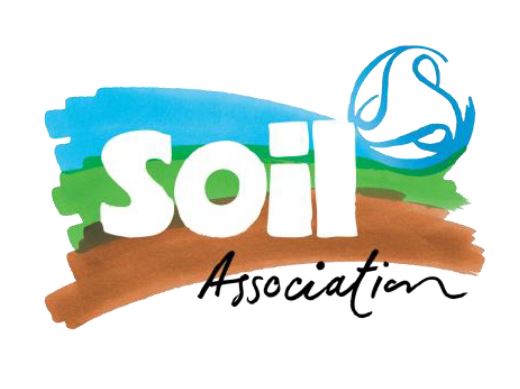 Soil Association
Remote working
Posted: 13 Jan 2023
Deadline: 31 Jan 2023
Compensation: Competitive
Paid Full-time Permanent Remote working
Job description
About our organisation
The Soil Association, formed in 1946, is the only UK charity which works across the spectrum of human health, the environment and animal welfare. That's because we cannot tackle these issues in isolation.
We campaign for change, support farming innovation, serve healthy food in communities, support and grow the organic market, and protect forests. We couldn't do this without our supporters, partners, donors and dedicated staff. We make a difference in the world where it's needed the most.
About the opportunity
Soil Association Exchange is a new service for all UK farmers to help them farm in a way that improves the climate and protects nature. SA Exchange works with farmers to measure the environmental impacts of their farm across six different metrics – and then delivers bespoke advice on how those scores can be improved. Crucially, it then helps farmers understand and take advantage of the links between farming more sustainably and farming profitably. We are looking for a Head of Farming to help design and oversee the agricultural advice that we give to Farmers, as well as work hand in hand with our digital team to ensure that the digital platform surfaces that advice well. You'll recruit and train a team of advisors and technicians to survey farms all across the UK and then give advice to those farms. You'll also oversee the creation of an online learning resource to help guide farmers through implementing the recommendations and transitioning to more sustainable practices.
About you
We are looking for someone who knows UK farming inside and out. You'll have deep knowledge of farming practices and want to work with farmers hand in hand to help improve farm practices - aiming for a more sustainable and regenerative future. You'll be well connected in he farming world and be as happy on the farm collecting samples as behind a desk designing the next iteration of our SA Exchange Measurement protocol. You'll be informed by science (rather than trends) and have tenacity, determination and pace to work in a start-up. You'll need to be comfortable building and leading a team of advisors - inspiring them around the concept of SA Exchange.
Our Benefits
We offer a range of financial and lifestyle benefits to all our employees, including:
27 days annual holiday increasing to 30 days with length of service plus bank holidays

Pension scheme with ethical investment options and employer contribution increasing with length of service

Free membership of the Soil Association and discounts on organic produce
Volunteer days to give back to the local community or support green initiatives

Family-friendly policies and flexible working

Cycle to work scheme

Sociable and engaging workplace of professionals that share a passion for healthy, sustainable lifestyles and produce
Hours
37.5 hours per week
Permanent
Location
Bristol-based with hybrid working
Some travel required
Application information
Apply at https://soilassociation.octo-firstclass.co.uk/candidates/account/login/146702?aisId=12&rmId=3181
Please mention Roots to Work when applying for these jobs
About Soil Association
Our organisation started in 1946 to pioneer a better world – one where we can all farm, eat and live healthily in balance with the environment. Our team of around 250 employees have been working with this vision for positive change ever since. We're farming, growing, buying, cooking and eating. We're campaigning, lobbying and certifying. We're running research programmes that pave the way for change. And we're inspiring millions of people to take their own step towards a sustainable future.