Chef and Baking Tutor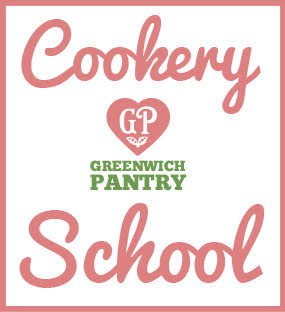 Greenwich Pantry
Lewisham, London
Posted: 28 Feb 2023
Deadline: 14 Apr 2023
Compensation: From £18 per hour depending on experience
Paid Flexible hours
Job description
We are looking for an experienced and enthusiastic Chef and Baker to join a small team of cooking professionals and teach classes on a freelance basis. The chef will be required to deliver classes on set days in the cooking calender throughout the cookery school year.
We offer a number of diiferent classes including: vegan baking and cooking, knife skills, bread making, pastry and pie and international cuisines. You can find more information about us here https://greenwichpantry.com/.
The work is flexible and requires someone who is enthusiastic in cooking and teaching. Please note, that this is not a 9-5 job. We are looking for people who are available mainly on Fridays and Saturdays. It would suit someone who is preferably local to South East London and someone who is looking for aditional hours alongside a main job.
You must be a team player, highly organised, have good leadership skills and hold a valid Food Hygiene certificate.
Please get in touch for further information.
Application information
Please send your CV and covering letter to info@greenwichpantry.com. References will be requested at the appropriate time in the process.
Please mention Roots to Work when applying for these jobs
About Greenwich Pantry
Greenwich Pantry is an independent food business. We run a cookery school in South London where people of all ages can experience a variety of cooking, making and baking in a practical fun environment. Our participants come from all over the country and classes are often given as gifts for birthdays and special moments or just for team bonding. We are a London living wage company and we love to work with people with similar work ethics.