Corporate Partnerships Officer / Gardener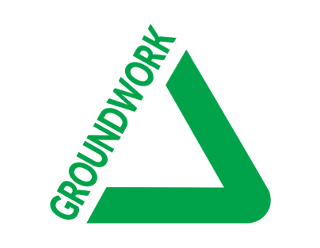 Groundwork London
Hackney office with delivery across London
Posted: 17 Mar 2023
Deadline: 31 Mar 2023
Compensation: £24,000 to £27,000
Paid
Job description
The Groundwork London Corporate Partnerships Programme aims to make Groundwork London the "go-to" environmental charity in London that the business community approach for their employee corporate social responsibility (CSR) engagement and corporate volunteering events.
Working with a really diverse range of businesses, the Corporate Partnerships Officer/Gardener will use their practical and volunteer coordination skills to provide support in the preparation and delivery of our extensive corporate volunteering programme being delivered right across London. This is an exciting hands-on role that will provide real benefits to London's community groups and London's public open spaces.
The role is diverse. The postholder will have the opportunity to use design and repurposing skills; organisation and planning skills to arrange materials and wider logistics prior to events and lead volunteers to deliver a menu of practical volunteering days, for example building food growing beds, conservation tasks or improving green spaces. The post is high paced, delivering on average two volunteering days per week during our busiest months.
The post will join a core team of three and extended team of Community Gardeners and Officers.
Please contact us if you are:
Experienced in coordinating volunteer teams / in customer facing roles
Experienced in gardening and have other practical skills such as carpentry
Passionate about enhancing public open spaces, helping people and the environment
Have a full driving licence
Committed and capable to take on a fast-paced, practical role, that will include long working days
Groundwork London works with communities across the capital to transform their lives and the places they live. We have been at the forefront of social and environmental regeneration in London for over 25 years, and today we have a simple mission: to create better places, improve people's prospects, and promote greener living and working. We are passionate about creating a future where every neighbourhood is vibrant and green, every community is strong and able to shape its own destiny, and no one is held back by their background or circumstances.
Application information
Apply now! Download a Groundwork London Careers Prospectus, Application Form, and Job Description & Person Specification here.
Please send your application to londonjobs@groundwork.org.uk quoting reference 1094/CPOG
For further information about the role please contact Ben Dwyer at Ben.Dwyer@groundwork.org.uk
Applications received for this job will be considered throughout the recruitment process. Appointment to the job may occur before the closing date.
Final job closing date: 9am, Friday 31st March 2023
Interview date: Throughout the recruitment period. Interviews will be in person at Groundwork London's Hackney office.
Groundwork London is an equal opportunities employer and welcomes applications from all members of the community.
Please mention Roots to Work when applying for these jobs
About Groundwork London
Groundwork London is a community charity with a green heart that has been at the forefront of social and environmental regeneration in London for over 20 years. Each year we deliver hundreds of innovative environmental and social action projects across the capital. Our projects change places and lives for the better in some of London's most deprived and disadvantaged neighbourhoods.