Coordinator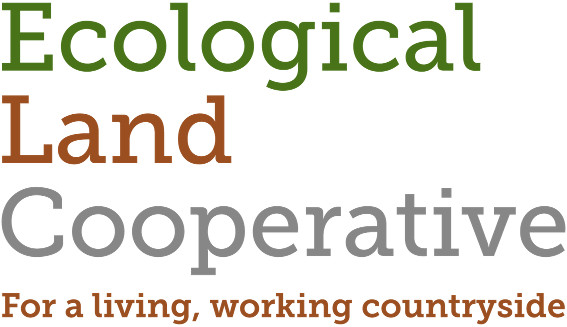 Ecological Land Cooperative
Remote working with some travel
Posted: 16 May 2023
Deadline: 4 Jun 2023
Compensation: £31,317 per annum pro rata
Paid Part-time Flexible hours Permanent Remote working
Job description
The Ecological Land Cooperative (ELC) is a social enterprise based in Bristol. We exist to widen affordable access to land for sustainable land-based uses. We currently have 169 acres across the South West and Wales in management as six smallholding sites with the potential for 18 low impact, residential, small farm businesses.
We currently employ 9 part-time staff, and strategic direction is led by ELC's Board of Directors, which currently has 9 members who are elected at the Cooperative's AGM. There are currently 485 members of the Cooperative.
We believe that ecological land-based livelihoods can help solve some of the most pressing environmental and social problems of our time, and we seek to marry ecological principles with sound business practice to help more people live and work on the land. This type of small-scale ecological production delivers a number of benefits including protecting the environment, building vibrant rural communities, providing employment and training, and supporting healthy diets through affordable, local produce.
Beyond this, our vision is one where land is valued and used as a means to enhance our collective good. At present, land in the UK is the target of financial speculation; in contrast, our model champions a collective, ecological and cooperative vision of land ownership and land use.
Job Description and Person Specification
The Coordinator is responsible for coordinating the work of the ELC. This entails implementing the organisation's strategic plan, including line managing all other members of staff. The Coordinator is supported by, and reports to the ELC Board of Directors.
Hours and Remuneration
3 days (22.5 hours) per week. The post is expected to be home based with the opportunity to work flexible hours and regular visits to Bristol to meet with colleagues.
£31,317 per annum pro rata, actual salary for 3 days (22.5 hours) per week £18,790 per annum (£16.06 per hour) plus up to 4% matched pension contribution.
Job Description
The Coordinator's responsibilities include:
Ensuring that the ELC is at all times focussed on working towards its vision and strategic objectives as laid out in the current business plan.
Day-to-day management of our co-operative, as directed by the Board, with a high degree of initiative and autonomy.
Short and long term operational planning based on the ELC's strategy, as set out by the Board of Directors.
Implementation of the strategic plan, working with ELC staff and contractors.
Attend ELC board meetings in an informative (observer, non-voting) capacity.
Acting as line manager for all operational staff including support, supervision and appraisal, while working alongside the ELC's executive directors.
Setting and managing budgets (in partnership with the Finance Committee and Finance Manager) in order to achieve organisational aims.
Managing the review of the ELC's business plan and presenting suggested updates/changes to the Board of Directors in conjunction with the Finance and Admin Manager and the Finance Sub-committee.
Maintaining relationships with potential and existing key loan funders/major donors (in collaboration with the Fundraiser).
Creating opportunities for members to engage in and influence the work of the Cooperative, through consultations and participation in decision making.
Leading on monitoring and evaluation to assess the impact of the ELC's work and producing the Social Impact Report in time for the AGM each year.
Managing staffing levels and roles in order to deliver strategic goals as efficiently as possible.
Delegating work to others within the staff team as appropriate.
Identifying risks and creating strategies to mitigate them, supported by the Board of Directors.
Ensuring organisational compliance with all relevant laws and regulations, e.g. employment law, health and safety, data protection.
Ensuring adequate funding and finance is available for the work of the co-operative (through loans, grants, donations and legacies, and community shares), and ensuring that all funder requirements, such as financial reporting, are adhered to.
Alongside Board and staff members, representing the cooperative at events, presentations etc.
Identifying and supporting the work of volunteers as necessary.
Any other aspect of development work considered reasonable.
Contributing to the work of the ELC as part of the staff team, including team meetings, strategic planning and away-days, and team-building or social events.
Person Specification
Essential Skills and Experience
Demonstrated ability to successfully lead operational planning and delivery
Experience of setting and managing organisational budgets and a high level of financial literacy
Experience of a comparable leadership role
Commitment to the aims and objectives of the ELC
Demonstrated ability to work well under pressure
Understanding of, and commitment to, co-operative principles
Experience of working within the environmental movement or third sector
Demonstrated ability to manage and motivate staff teams
Great communicator, with ability to appropriately tailor written and verbal communications to a range of audiences
Strong team player, capable of working well in collaboration with others, and able to both take responsibility and respect the decisions of others (i.e. the Board) where appropriate
Experience of successfully delivering complex projects involving multiple actors
Strong IT skills and web literacy, including the Microsoft Office suite of programmes
Desirable Skills and Experience
Experience of the low-impact movement or agroecological farming
Demonstrated ability to develop and maintain professional networks
Familiarity with online tools such as Google Drive and Slack
Experience of fundraising, such as securing loan and grant funding, and community shares
Experience of co-operative management and inclusive decision making
Experience of planning policy, enforcement or applications
Experience of property development and/or estate management
Experience of successfully managing a geographically remote team
Ability to travel to ELC sites and the Bristol office when required
Application information
To apply for the Coordinator post at the Ecological Land Cooperative please send your current CV along with a covering letter of up to 2 pages explaining how you meet the requirements of the person specification for this role by email to sonia@ecologicalland.coop.
Please note that when shortlisting we score against the person specification and so it is important that your application addresses your skills and experience in each area. The Ecological Land Cooperative welcomes applications from anyone who has the skills and experience for the role. We also ask that you complete and return our monitoring form with your application documents. We use this information to help us be more inclusive in our recruitment processes.
If you have any enquiries please also direct them by email to sonia@ecologicalland.coop
You will find lots more information about the ELC at https://ecologicalland.coop
Please mention Roots to Work when applying for these jobs
About Ecological Land Cooperative
The Ecological Land Cooperative (ELC) is a social enterprise based in Bristol. We exist to widen affordable access to land for sustainable land-based uses. We currently have 169 acres across the South West and Wales in management as six smallholding sites with the potential for 18 low impact, residential, small farm businesses.