Non-Executive Director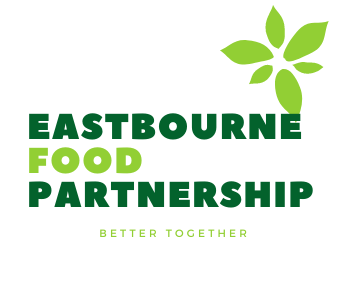 Eastbourne Food Partnership CIC
Eastbourne
Posted: 14 Aug 2023
Deadline: 28 Sep 2023
Compensation: Voluntary
Volunteer Remote working
Job description
Do you believe that everyone in Eastbourne should be able to access sustainably produced and nutritious food, and participate in a vibrant and joyful local food culture?
We're looking for people to join the Board of the Eastbourne Food Partnership CIC, as non-executive directors, to be part of our dynamic team driving forward the Good Food Movement in Eastbourne. We're a non-profit organisation working with a wide range of partners including community organisations, statutory agencies, local businesses and individual residents to improve access to healthy, sustainable food and foster a strong, supportive and resilient local food system.
Food is more than just fuel, it brings people together and changes lives.
If you have the skills and experience we need, we'd love to hear from you. We are in particular need of people with experience in HR, marketing, fundraising, and business development.
Application information
Get in touch at info@eastbournefoodpartnership.org.uk to register your interest.
Please mention Roots to Work when applying for these jobs
About Eastbourne Food Partnership CIC
Eastbourne Food Partnership CIC is the governing structure for the cross-sector network of organisations and individuals working together in Eastbourne to build a more sustainable, healthy and accessible local food system. We currently have three directors, a part-time coordinator and a project officer. We are looking for a new partnership coordinator to continue our work to make good food for all a reality in Eastbourne.