Seasonal Grower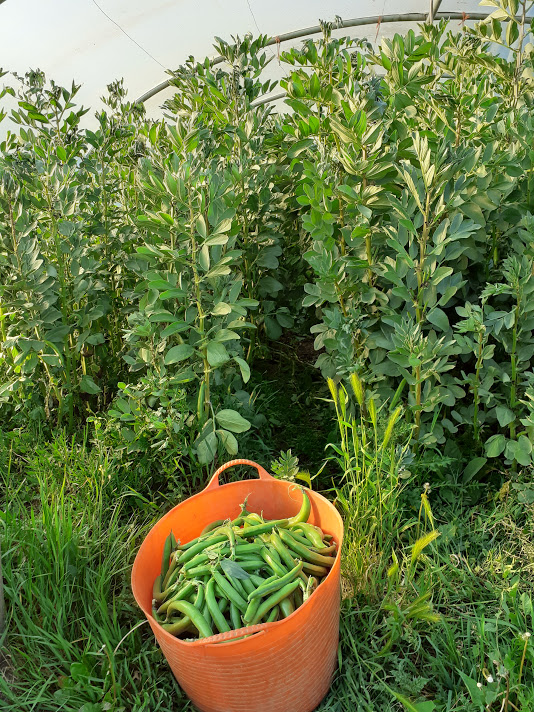 Laines Organic Farm
Cuckfield Village, West Sussex
Posted: 21 Aug 2023
Deadline: 3 Oct 2023
Compensation: £10.50 per hour starting rate depending on experience
Paid Full-time
Job description
We are looking for a full-time seasonal grower to join our team in September 2023. Candidates must be:
Honest and hardworking with a rock-solid work ethic
Efficient and proactive, motivated and foccused
Be able to work as a team or alone
Have a clean driving licence
Tractor experience is a bonus
Have relevant visas to work in the UK
Previous commercial farming experience is not necessarily a requirement, but much preferred. We are coming into a busy time of year and need someone who understands the pressures that commercial farming entails. We are a LARGE market garden. Responsibilities will include harvesting, packing, weeding, maintenance, deliveries, and general farm duties.
Details:
Working days are Monday to Friday 7am - 4pm (please note during heatwaves we start at 6am)
£10.50/ hour starting rate depending on experience
Potential for living on site at the farm in future
Option to join us for daily farm lunch (vegan/veggie)
We look forward to hearing from you, we hope to get back to all applicants and apologise in advance if that takes us some time
Application information
Please send a CV and covering letter to lainesvegbox@hotmail.com if you are successful we will arrange for a phone interview and then a working interview on the farm for a 2 day period.
Please mention Roots to Work when applying for these jobs
About Laines Organic Farm
Four season Demeter veg farm in Mid Sussex. A family farm started by Toos Jeuken 45 years ago.