Biodynamic Association Charity & Business Manager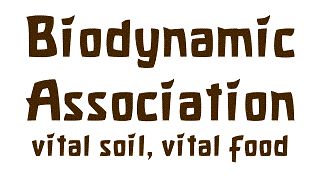 Biodynamic Association
Stroud, Gloucestershire
Posted: 1 Oct 2023
Deadline: 15 Nov 2023
Compensation: Salary up to £38-45,000 – dependent on experience and knowledge
Paid Full-time Permanent
Job description
Biodynamic Association Charity & Business Manager Permanent, full time
The Association is seeking to appoint a "head of" role for our charity. Reporting directly to the Council of Trustees. This role will replace the current Exec Director role, will lead the organisation in achieving its aims, manage the business's employees and maintain certification compliance. The job will be based in the Stroud office.
Purpose of job: to develop the capacity, scale and reach of the Biodynamic Association's activities and specifically to:
Deploy the organisation's overall strategy and oversee the business financially and operationally
Proactively promote Biodynamic knowledge and practice
Lead the team in the implementation of the Association's aims, enabling them to maximise their contribution.
Achieve operational excellence across the charity, and certification operational compliance
Qualifications, Skills and Experience, of farming/gardening sector and trade; experience in legal oversight and compliance to complex business standards such as UK organic standards.
Business planning, business development and budgeting experience within the charity sector
Successfully leading and performance managing a team within a small charity
A degree in a suitable field and/or financial and business experience to comparative level of expertise.
Full-time position – 37.5 hr a week average
Salary: £38-45,000 - dependent on experience and knowledge
Applications close: 15th Nov – job to start as soon as possible – send CV and expression of interest.
FFI: Full job description available on https://www.biodynamic.org.uk/vacancies/ or contact gkaye@biodynamic.org.uk / 07870 535912
Charity no 1158301
Application information
Send CV and expression of interest to Gabriel Kaye at gkaye@biodynamic.org.uk
Please mention Roots to Work when applying for these jobs
About Biodynamic Association
Where Health and Vitality Matters! UK charity championing biodynamic food, wine, farming, gardening and true sustainability.