Volunteer Farm Support Worker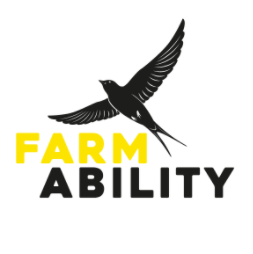 FarmAbility
Various farm sites across Oxfordshire
Posted: 29 Aug 2023
Deadline: 13 Oct 2023
Compensation: N/A
Unpaid Volunteer Part-time
Job description
We are looking for volunteers to support our programme of farm-based activities which we run for adults with learning disabilities, some of whom are also autistic (who we call 'co-farmers'.) We run sessions Monday to Friday across a range of farms and gardens in Oxfordshire. The sessions include a rich variety of purposeful activities, including woodworking, gardening, seasonal tasks and occasional animal care.
Co-farming offers people a sense of belonging, opportunities to improve physical health and well-being, and the chance to be an important part of a productive and welcoming community. Working in small groups supported by our fantastic team of Programme Leaders and volunteers, FarmAbility co-farmers gain a real sense of purpose and achievement while building practical and workplace skills.
Volunteers are a hugely important part of our work, allowing us to work more closely with our co-farmers and do things which we wouldn't otherwise be able to do. Volunteers enjoy our friendly atmosphere, and quickly become part of the FarmAbility team. They appreciate the chance to do rewarding work while gaining new skills and experience in beautiful, outdoor settings.
Job location:
Various farm sites across Oxfordshire - within a 15 mile radius of Oxford - main locations are in Wytham, Long Hanborough, the Bleinham Estate, and Hampton Gay near Kidlington.
Accessibility information:
Some of our sites are more accessible to wheelchair users and people with impaired mobility than others. Our site in Wytham has a disabled toilet and level access throughout our main buildings, as well as parking within a few metres of our main room. Access around the farm site itself varies. We are making efforts to improve accessibility at other sites. Please discuss with us if you have impaired mobility and we will try and place you on the best site for your needs.
We are committed to providing reasonable adjustments to allow disabled people to be part of our team. Please let us know when applying if there is anything we can do to make this opportunity more accessible to you (for example, providing more regular breaks, ensuring you don't carry out heavy lifting, providing information in an alternative format.)
Application information
To find out more, download a job description and apply, please visit https://farmability.org.uk/support-us/volunteering/ or email: info@farmability.org.uk
Please mention Roots to Work when applying for these jobs
About FarmAbility
We run farm-based programmes where people with a learning disability and those with a learning disability on the autistic spectrum can engage in purposeful, outdoor activities that improve physical health and well-being, foster a sense of community, and allow the development and strengthening of skills and abilities. We have seen that this gives people opportunities to be active and connected members of society, where their contribution is recognised and valued.