Food Supply Manager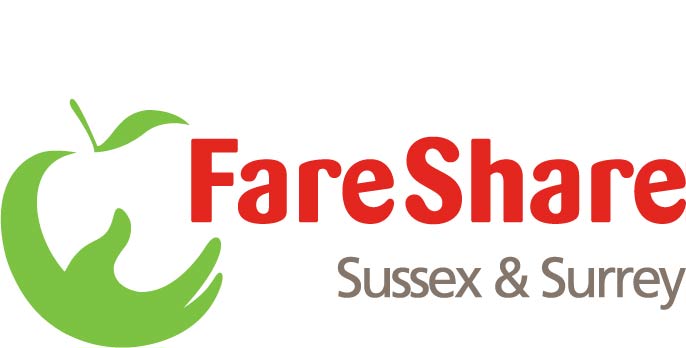 FareShare Sussex and Surrey
Remote working
Posted: 30 Aug 2023
Deadline: 25 Sep 2023
Compensation: £26,811 (pro rata £13,405) Band 11
Paid Remote working
Job description
About FareShare Sussex & Surrey
We rescue surplus food from businesses, supermarkets and farms, that would have otherwise gone to waste and deliver it to charities, schools, food banks, community pantries and fridges and other organisations serving vulnerable people. This food is nutritious, in-date, and safe and includes a high proportion of fresh vegetables, fruit, meat and fish. Our food is a vital lifeline for children and families, people on low incomes, people who have lost their jobs, the homeless, refugees, domestic abuse survivors, the elderly and key workers.
We operate out of two sites; Guildford (Surrey) and Brighton (Sussex) and are one of 34 Regional Centres, working as a network across the country with FareShareUK, a national charity. Our new Guildford site is set to open in Autumn 2023 and will enable us to receive, store and deliver fresh, frozen, chilled and ambient food across the region.
Last year we delivered enough food for 2.4 million meals to help vulnerable people in our community. We receive and deliver around 100 tonnes of food every month, currently to over 150 organisations including homeless shelters, children's centres, pantries, lunch clubs and food banks across the 3 counties. FareShare Sussex & Surrey also works to improve the lives of vulnerable volunteers through our successful employability scheme.
City Gate Community Projects (registered charity 1093245) is the employer, delivery partner and franchise holder for FareShare Sussex & Surrey.
Main purpose of this role
This important role will represent FareShare Sussex & Surrey and engage with the food industry in the region, to develop and grow volumes of surplus food distributed through the two regional centres in Brighton and Guildford.
Using your experience in procurement and logistics you will identify potential local food suppliers in Sussex and Surrey (farmers, manufacturers, catering industry and suppliers) to source surplus and donated food, and work with our warehouse team to ensure the food is collected or delivered to us in a timely manner. You will also work closely with the FareShare UK Food Team to strengthen our capability to source and accept more food from National suppliers.
You will cultivate existing and new business relationships, growing our supply base and ensuring rewarding, sustainable and collaborative partnerships.
Duties and responsibilities
Business Development and Relationship Management
Act as main point of contact for existing food suppliers in the region
Research and develop new relationships with food suppliers and food industry stakeholders across Sussex and Surrey
Build strong relationships and engage with food suppliers and stakeholders on a regular basis
Meet existing and potential food suppliers to competently and effectively present the benefits of working with FareShare Sussex & Surrey
Engage with accounts to prompt donations of food through regular phone, email and face to face contact
Support food suppliers in identifying surplus food through carrying out factory 'waste walks' and engaging employees appropriately
Work closely with FareShare UK Food Team and Supply Chain & Logistics Team to ensure any supply or account management issues are promptly and satisfactorily resolved
Provide regular food supplier impact reporting, case studies and recognition
Capture feedback from our food suppliers about their relationship with FareShare Sussex & Surrey
Work closely with FareShare UK Food Team on suppliers that hold national supply accounts
Cultivate supplier partnerships to encourage deeper involvement with FareShare Sussex & Surrey by working closely with the Volunteer Manager and Fundraising Team.
Person Specification
As an employer committed to Equal Opportunities, we will assess applications in line with these criteria that we consider either as being essential or desirable for this post. Please explain in your Covering Letter why you meet the points in the Person Specification.
Qualifications and/or experience
Essential Criteria
Experience of Managing accounts or customers
Desirable Ciretria
Experience of working in the food industry
Experience of working in procurement and logistics
Experience of managing accounts in the food, retail or Fast Moving Consumer Goods (FMGC) sector
Skills, Abilities and Knowledge
Essential Criteria
Proven ability to build cross functional relationships with a customer service focus
Knowledge of and interest in Sustainable Development, Corporate Social Responsibility and experience of
Ability to plan, multi-task and manage your time effectively
Excellent attention to detail, comfortable using own initiative, managing priorities and workload.
Problem solving and decision making skills, solution focussed with the ability to support decisions using data and analysis.
Proactive, resilient, and able to work under pressure
Excellent written and verbal communication skills, including ability to confidently present to stakeholders in person or online
IT literacy including word processing and database use
Desirable Criteria
Track record of using selling and negotiation skills with professionalism and integrity to achieve desired outcomes and targets.
Relationships (internal and external) values and behaviours
Essential Criteria
To subscribe to the ethos, vision and mission of the organisation
Comfortable with cold calling new accounts and the judgement to be able to balance persistence with empathy and understanding.
Ability to create and maintain successful working partnerships with multiple stakeholders
Able to use own initiative and work independently
Able to demonstrate a commitment to equal opportunities, inclusivity and diversity
Working closely with Warehouse Managers on logistics, stock control
Circumstances
Essential Criteria
Willing and available to work outside normal working hours occasionally if required
Desirable
Full driving licence and access to own car
Benefits
Ethical pension scheme
Daily hot lunch in our community kitchen
Access to learning and development opportunities
Access to Lifeworks
33 days Annual Leave including all public bank holidays (Pro-rata for part-time employees)
Staff led wellbeing programme/team
Flexible Working
Bike to work scheme
Safeguarding statement
FareShare Sussex & Surrey is committed to safeguarding and protecting the adults that we work with. As such, all posts are subject to a safer recruitment process, including the disclosure of criminal records and vetting checks. We ensure that we have policies and procedures in place which promote safeguarding and a safe working environment.
Equality, Diversity and Inclusion
FareShare Sussex & Surrey strives to engage an ability based workforce which reflects the diverse nature of our local communities. The Charity is committed to equality, diversity and inclusion and it's important to us that this is reflected in the diversity of the people who work for the Charity. We particularly welcome applications from black, Asian and minority ethnic candidates, LGBTQ+ candidates and candidates with disabilities because we would like to increase the representation of these groups in the team. We want to do this because we know greater diversity will lead to greater results for us all. Please call or email if you'd like to chat about the FareShare Sussex & Surrey community in more detail.
Further information about FareShare Sussex & Surrey can be found here. The application pack can be accessed via our website.
Application information
Please submit a CV and Covering Letter (one side of A4) explaining how you meet the Person Specification. Please also submit the equal opportunities forms to: recruitment@faresharesussexandsurrey.org.uk before 5pm Monday 25th September 2023. Interviews will be held on Tuesday 3rd October 2023. For an informal chat about the role, please contact our Head of Development, Clare Nice on 01273 671 111 (Option 5).
Please mention Roots to Work when applying for these jobs
About FareShare Sussex and Surrey
FareShare Sussex & Surrey rescue surplus food from businesses, supermarkets and farms, that would have otherwise gone to waste and deliver it to charities, schools, food banks, community pantries and fridges and other organisations serving vulnerable people. This food is nutritious, in-date, and safe and includes a high proportion of fresh vegetables, fruit, meat and fish.