Redbridge Food Action Alliance Coordinator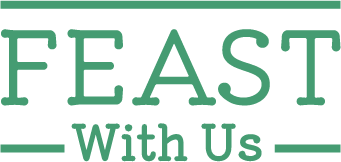 FEAST With Us
Redbridge, London
Posted: 14 Sep 2023
Deadline: 30 Sep 2023
Compensation: £30,000 gross annual pro rata
Paid Part-time
Job description
Job Title: Redbridge Food Action Alliance (RFAA) Coordinator
Reporting to: FEAST Operations Manager  
Hours: 21 hrs per week, flexible days
Holiday: 25 days pro rata + bank holidays 
Salary: £30,000 gross annual pro rata
Location: Redbridge Borough - based in the Welcome Centre Welcome Project IG1 1QX, and various other locations across the borough
Contract: 12 month fixed-term, with probability of extension subject to funding
FEAST With Us - Feeding and Empowering All Sustainably Together (FEAST)
FEAST With Us (FEAST) started in 2015 as a weekly community meal at a hostel for homeless people, using surplus food that would otherwise be thrown away. Each meal is a collaboration whereby volunteers and people experiencing food insecurity cook and dine together as equals. We support people with daily nutritious meals per week in multiple hostels for people experiencing homelessness, and 1-2 services per week in and delivered to community centres for anyone struggling with food poverty. We now work with 14 partner venues across London.
FEAST is expanding its services including offering training on nutrition and practical experience in the kitchen for vulnerable people experiencing food poverty, to give opportunities to help people become independent from food aid services. In partnership with UCL we were awarded funding by the British Dietetic Association (BDA) General and Education Trust (GET) Fund to conduct an 18-month cross-sectional study assessing the nutritional status of homeless adults residing in temporary accommodation. This research is much needed to identify dietary health inequalities and solutions to support this disadvantaged population group who are known to experience food insecurity and likely malnutrition.
Our Mission:
Improve the nutrition and health of those vulnerable to food poverty and insecurity
Reduce food and packaging waste
Build community & create opportunities to socialise
Our Values:
Inclusive; Collaborative; Empathetic; Empowering; Innovative
Redbridge Food Action Alliance (RFAA) Background
Since January 2023 FEAST have been building relationships with existing partners and other VCS food aid providers in Redbridge borough, as well as with Redbridge council and public health. In August 23 we were awarded funding from the GLA to create a new network of cross-sector food organisations to work together to tackle food poverty in the borough – the Redbridge Food Action Alliance. Food initiatives in Redbridge span the borough but are often not coordinated. Building collaborative relationships will provide opportunities to share best practice, collaborate on joint initiatives, submit joint funding opportunities and to develop sustainable services beyond food aid.
Since October 2022 FEAST have led a similar initiative in Camden – the Camden Food Partnership, and will draw on their experiences and learnings to support the new RFAA.
Role Description
The RFAA Coordinator will lead the initiative to create a new RFAA – a collaborative network of voluntary and community sector (VCS) organisations providing free or low-cost food across the borough, and other cross-sector food organisations, including SMEs, food suppliers, retailers, growers, educators, as well as Redbridge Council and Public Health.
The RFAA Coordinator will be supported by a part-time Community Partnerships Coordinator who will also support the Camden Food Partnerships, enabling sharing of best practice and resources between programmes.
Main Responsibilities
Lead the RFAA network infrastructure setup and core development - 25%
Establish the host relationship with the Welcome Project
Carry out site visits of VCS organisations to develop relationships and gain greater understanding of the challenges and opportunities in Redbridge
Map food aid and advice providers across Redbridge borough to establish picture of stakeholders, food service providers, advice service providers and other VCS organisations addressing poverty
Establish and recruit VCS partners, council representatives and other interested parties to a new RFAA network and steering group
Agree RFAA terms of reference, guiding principles, convening schedule, meeting structure
Schedule and lead regular meetings with a set agenda focused on sharing experiences and knowledge, project updates, challenges and learnings, Healthy Start scheme uptake, funding opportunities alongside key deliverables and actions to take forward
Deliver additional workshops/meetings as needed, to identify and progress actions to tackle food poverty in Redbridge.
Relationship building across the RFAA network and steering group - 40%
Proactively engage with, develop, and maintain effective working partnerships to support project delivery
Coordinate meetings with the Local Authority and Public Heath to feed into strategy and collaborative work
Widen participation in the RFAA
Identify funding opportunities for RFAA members, supporting/leading applications where appropriate
Identify funding opportunities for continuation of RFAA beyond Sept 2024
Coordinate the development, and oversee the delivery of the poverty action plan - 25%
Co-develop a food poverty action plan with the RFAA steering group and wider network; to tackle food poverty in Redbridge in line with the agreed RFAA guiding principles
Ensure meaningful resident participation in the RFAA, e.g. co-development of actions
Maintain the action plan as an iterative document, responding to resident feedback and learnings as the RFAA develops. It will also be informed by data such as from Time To Spare and the council and other surveys and research
Communicate the action plan to RFAA and other related organisations supporting their work
Lead / oversee the delivery of the action plan and benchmark outcomes
Support outreach programmes and cross organisation projects and initiatives
Conduct surveys across RFAA to capture baseline data for future comparative reporting
Design a Healthy Start campaign to be disseminated across the network and translate into key languages
RFAA communications and meetings - 10%
Create a mailing list and initiate regular digital newsletters and other digital communications highlighting RFAA news, events, funding opportunities, sharing best practice (from FRAA or other food partnerships), collaboration opportunities, available support and initiatives
Increase the profile of the RFAA and FEAST through wider communications
Maintain regular updates for the FEAST team, RFAA network and Redbridge Council
Person Specification
Essential:
We are looking for the following skills, aptitude, experience and attitude; you may be stronger in some areas than others and FEAST will provide training to support personal development. Your experience should evidence your shared values with FEAST and a personal commitment to our mission to reduce food poverty amongst vulnerable people. You must be able to travel to and work from Camden for at least 50% of your working time.
Skills & Experience:
Ability to communicate effectively and confidently on the phone, in online meetings and face-to-face, and develop positive relationships in diverse organisations
Ability to manage multiple different stakeholders with competing priorities
Excellent writing and reporting skills
Good organisational and time management skills
Able to manage a virtual team and resources to deliver initiatives and actions, using flexible leadership styles and tools
Proactive approach to problem-solving and agility to respond to challenges dynamically
Project management
People management; leading, collaborating with and learning from team members
Working to tight deadlines autonomously, and delegating tasks appropriately
Experience of working with vulnerable groups, the volunteer sector, and safeguarding processes
Data collection, management and analysis
Strong IT skills including MS Office
Knowledge:
Fundraising
Community and volunteer sector structures and systems
Data protection and compliance processes
Food systems and food policy
Insight into food poverty/insecurity
Local knowledge of Redbridge and surrounding areas
Personal Qualities:
Able to think on feet and adapt to changing climate
Interpersonal approach, empathic and friendly demeanour
Professional and proactive ambassador for FEAST and its vision and values
Positive attitude and collaborative approach
Commitment to growing personal skills and skills of the team
Ability to travel to and work in Redbridge regularly (at least 50% of working time)
Desirable Skills & Experience:
Facilitation skills
Experience of CRM (Salesforce), PowerBI and AirTable
Financial reporting skills and budget management
Business development experience
Safeguarding and valid DBS check (will be part of FEAST training)
Account management/experience working with corporate organisations and local authorities
FEAST will provide formal induction and training to meet the needs of the successful applicant.
Application information
To apply for this role, please send your CV and a covering letter to careers@feastwithus.org.uk by 30 September 2023. Applications will be reviewed on a rolling basis when received, and we aim for interviews to be held between 2 – 13 October.
Please mention Roots to Work when applying for these jobs
About FEAST With Us
FEAST With Us mobilises volunteers to use surplus food to cook nutritious meals for and with Londoners facing food poverty.