Programme Coordinator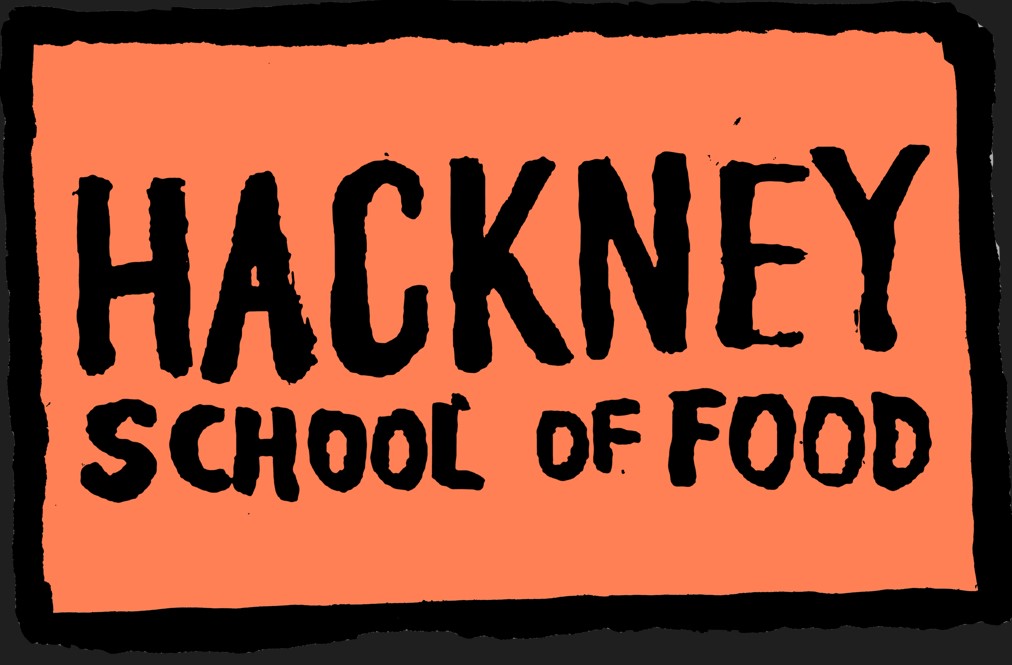 Hackney School of Food
Hackney, London
Posted: 9 Nov 2023
Deadline: 6 Dec 2023
Compensation: £31,000 (pro rata) per annum
Paid Part-time Fixed term / contract
Job description
Job title: Programme Coordinator
Contract: One-year fixed-term
Reporting to: General Manager
Responsible for: May be required to supervise casual staff and volunteers
Hours: 3 days per week. The nature of the duties of the post may sometimes call for flexibility in normal working hours.
Location: Hackney School of Food
Annual leave: 33 days (pro rata) per annum (including bank holidays) Salary: £31,000 (pro rata) per annum, 5% pension contribution.
Who we are
The Hackney School of Food is a thriving community-based cookery school and garden. We were formed from a partnership between the Leap Federation and the charity Chefs in Schools. Our mission is to teach children, their families, and our local community to cook and grow food.
Through teaching a 'seed to spoon' approach to food production and preparation, we provide people with the knowledge, confidence and skills to prepare inexpensive, tasty and nutritious meals. Using produce from our own gardens, prepared in our award-winning professional kitchen, we work with schools, families, community groups and businesses, in the heart of East London.
We are committed to researching, refining and developing what works most effectively in cookery education – drawing from, and sharing with, others here in Hackney, nationwide, and abroad. We share that knowledge freely: proving that it is possible to do better, raising aspirations, and giving others the tools needed to succeed.
We do this because we believe that sharing these skills will give people a better chance of a happy and healthy life. It will empower them to look after their own physical and mental health, and create a more resilient, healthy and happy population.
About you and the role
This is an exciting opportunity for someone with a passion for our mission to join the Hackney School of Food. This is a brand new role and comes at an exciting time in our growth, as we've recently become a Community Interest Company.
Working under the supervision of the General Manager, you will support the ongoing success of our children's cookery and food-growing classes. Coordinating the delivery of this core programme will include outreach and liaison with schools, scheduling and logistics of the class delivery, and collecting feedback to ensure we have a lasting impact.
This role also offers the opportunity to contribute fresh ideas to the development and coordination of both income-generating and local community events which are two key pillars of the School of Food. A key focus will be growing income from paid events held on the 175 days the School of Food isn't open to schools, to reinvest into the running of the kitchen and garden and to provide community classes for those who may not otherwise be able to afford them. This will ensure the role is always varied and no two days look the same - you may be setting up a social prescribing course for local residents one day, then organising a team away day for a corporate team the next.
This is a one-year, fixed-term contract but, funding permitting, we hope to extend it permanently.
You will be the right person if you…
Have a passion for our mission - an understanding/interest in food education, nutrition, sustainability and food growing is a bonus
Have strong organisational skills and a flair for logistics, diary management, outreach and communications
Are confident working in partnership with a diverse range of organisations, be it charities, schools or businesses
Have experience in the delivery of community programmes and/or corporate events
Can work independently and take the initiative to take things forward within an agreed scope.
The responsibilities, skills and experience listed below give you an idea of what we need for this role. If you don't meet every requirement but feel you would be able to work with us to deliver the majority of them, we would urge you to apply anyway.
Specific duties
Cooking and food-growing class coordination
To coordinate our established school programme of cooking classes, after-school and holiday clubs. This will include outreach to schools and parents, liaising on class scheduling, handling of the booking system, briefing the Head Food Educator and following up with schools on feedback and evaluation
Work closely with the General Manager and Head Food Educator to deliver a varied schedule of community events in the kitchen and garden, providing support with the content and logistical planning
Oversee registration for courses and events, monitoring relevant systems and providing internal updates.
Corporate events and private hire
Work with the General Manager to diversify income-generating activities, for example team away days, fundraisers, pop-ups, chef takeovers, and corporate hire on the days and evenings that the School does not host schools and children
Act as the first point of contact for enquiries, queries and show-arounds and be responsible for bookings, contracts and invoicing
Help with the running and logistics of both paid-for and community events.
Marketing and outreach
Ensure programmes and activities are promoted e.g. social media, digital channels and via our networks
Support the production of high-quality promotional materials and engaging email communications that are appropriately tailored to our audiences
Undertake direct outreach to schools and community participants as well as corporate customers.
Monitoring, evaluation and reporting
Collect data and feedback to ensure we are meeting funding requirements and to capture the successes and learnings of our programmes
Work with the GM to use evaluation and impact data to identify gaps in service delivery and opportunities to address local needs
Support with information for reports for funders on our programme delivery and ensure all outputs and activities are delivered for secured grants.
Finance
Work with the GM and the finance team to ensure all community and corporate courses, classes and activities are delivered within budget
Participate in organisational budget planning and monitoring meetings
Assist with invoicing and expenditure tracking.
General
Attend team meetings to provide updates regarding programme activities
Attend networking events to develop strong strategic partnerships in the community, raising the profile of the School of Food
Maintain relevant systems, databases and web pages to support the programme coordination
Any other duties which may reasonably be regarded as within the nature of the duties and responsibilities of the post.
Conduct
Be familiar with the organisation's policies, rules and procedures and to adhere to relevant Hackney School of Food or LEAP Federation policies at all times
Uphold a standard of behaviour to colleagues which is polite, honest and friendly
Deal with children and adults alike in a polite, professional and friendly manner.
Benefits
You will be joining a friendly, supportive team who works hard but believe in a healthy work/life balance. We seek a diverse range of perspectives, skills, experience and knowledge
We offer 33 days of holiday per year (pro rata), including bank holidays for full-time staff - prorated for part-time roles an a 5% pension contribtion
Free access to the CODE app for discounted restaurants & hospitality venues
We are committed to developing our team and will support you with relevant training opportunities.
Equal opportunity
We are dedicated to building a diverse and inclusive workplace, and for us the most important 'experience' is passion for our mission. We encourage applications from underrepresented groups, whether these be of ethnicity, gender, identity, religion, physical ability, sexual orientation or other.
Other requirements
As we work with children & young people, an offer of employment will be subject to satisfactory references and DBS clearance.
Application information
To ensure a fair and unbiased recruitment process, we will invite candidates to interview based on their anonymous answers to a series of questions related to their day-to-day job.
Please follow this link to answer the questions and submit your application: https://forms.gle/j4ZcK6txnU4rXhwe7
The deadline for receiving applications is 9am on Wednesday 6 December.
Your answers will go through our sifting process: all answers will be anonymised, randomised and then reviewed.
We expect the first stage, online interviews, to take place on Friday 15 December.
We want to get to know you at the interview and understand we can do this best if you're at ease. We're an inclusive employer and want to create a welcoming working environment for everyone. If you need adjustments to the interview process, please let us know.
Please mention Roots to Work when applying for these jobs
About Hackney School of Food
The Hackney School of Food is a thriving community-based cookery school and gardens. We were formed from a partnership between the Leap Federation and the charity Chefs in Schools. Our mission is to teach children, their families, and our local community to cook and grow food. Through teaching a 'seed to spoon' approach to food production and preparation, we provide people with the knowledge, confidence and skills to prepare inexpensive, tasty and nutritious meals.