Ageing in Place Development Worker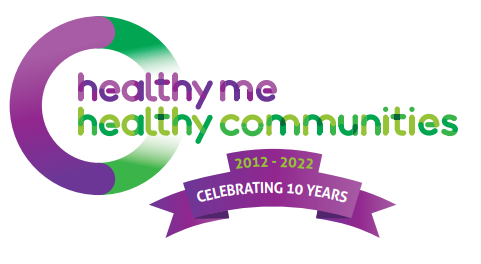 Healthy Me Healthy Communities
Gorton, Manchester
Posted: 10 Nov 2023
Deadline: 11 Dec 2023
Compensation: Actual is £14,883.96 per year (£24,806.60 per year full time equivalent)
Paid Part-time Flexible hours Fixed term / contract
Job description
This new, exciting role will be responsible for designing, delivering and monitoring high quality Ageing in Place community work. The project is externally funded by Southway Housing Trust, with the role being part of our Healthy Me Healthy Communities CiC team.
You will lead on co-developing and facilitating older-people led activities, ensuring sustainability and inclusivity. Current activities include the Age Friendly Drop In, Wellbeing Socials and the Community Garden. Taking a neighbourhood approach, you will develop and deliver ageing well activities, working in recognition of both the strengths and challenges of an ageing population. You will look at all the different ways we can harness the strengths and rise to the challenges, fostering healthy and active ageing, making it possible for people to continue participating in the activities they value and contributing to their communities for as long as possible.
Salary: Actual is £14,883.96 per year (£24,806.60 per year full time equivalent).
Location: Based at Gorton Central, Gorton, M18 8PE. Home working negotiated in line with flexible working policy.
Contract Type: Fixed term until 31st October 2025.
Working Hours: 21 hours over Monday, Tuesday and Wednesday. Core working hours between 9am and 5pm. Hours can be worked in line with flexible working policy subject to line manager approval.
Start: January 2024
Managed by: Community Hubs Manager
Full Job Description at HMHC Website
Application information
Fill out the short online form by 9am on 11th December 2023.
We will shortlist for the interviews and request a CV from applicants invited to interview.
Interviews will take place on 18th December 2023 at Gorton Central, M18 8PE. Candidates will be given interview questions in advance.
We welcome informal conversations with candidates in advance of making an application. Please contact Sam Sin at Sam@hmhc.co.uk/ 07305 043 909 to arrange.
Please mention Roots to Work when applying for these jobs
About Healthy Me Healthy Communities
ealthy Me Healthy Communities is a not-for-profit social enterprise founded in 2012 making a positive difference to people's health, lives and local communities. HMHC operates on the principles of coproduction, bringing together a range of partners, resources and assets for achieving positive outcomes in neighbourhoods across Manchester. At the heart of our work is involving people who benefit from our work, believing everyone has the skills and capacity for improving their own, families and communities' outcomes.