Farmyard Manager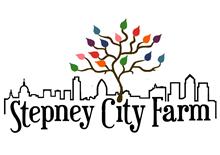 Stepney City Farm
Stepney City Farm, London
Posted: 14 Nov 2023
Deadline: 11 Dec 2023
Compensation: £28,000 - £32,000 depending on experience
Paid Full-time Permanent
Job description
Stepney City Farm is a thriving working urban farm, open to the public six days a week, all year round. We need an experienced farmer with a background in all aspects of livestock management and rearing, working with volunteers and alongside the public. This is an exciting role, a combination of practical work and management, with plenty of scope for implementing your own ideas and further developing a busy open farm. You will be working alongside and collaborating with colleagues delivering a range of programmes including therapeutic volunteering; youth volunteering; schools workshops; corporate volunteering; and community projects.
One of the key objects of the Farm is food education for urban communities, and as such several of the livestock species are bred for meat which is sold seasonally at the Farm. The successful applicant will be responsible for managing volunteers working with the livestock, maintaining the livestock facilities, and overseeing all aspects of the cycle of a working farm.
Stepney City Farm's purposes for keeping animals include:
Education about animal husbandry;
Education about the link between animals and food for urban communities;
Promoting sustainable and ethical food production;
Allowing those living in an urban environment to have contact with livestock, with a focus on the therapeutic benefits of animal care and handling.
Currently, the Farm is home to: A herd of Anglo Nubian cross goats; Two types of sheep (Manx Loughton and Ryland) Two donkeys; two adult Berkshire pigs (with an upcoming litter of piglets); various poultry breeds (including chickens, ducks and geese); six rabbits; four ferrets; two guinea pigs; and four farm cats.
Responsibilities include (but are not limited to):
Animal welfare lead: Lead responsibility for ensuring that the "five freedoms" are maintained for all animals at Stepney City Farm;
Legal compliance: Lead responsibility for ensuring that the Farm complies with all laws and regulations relating to managing a working farm, with particular consideration to it being a public site;
Animal management strategy: Plan and manage the full cycle of rearing animals, from buying stock and breeding, to organising slaughter and sale through the online farm shop;
Staff and volunteer management: Liaise with colleagues across our volunteering, education, and communities programmes to delegate livestock tasks appropriately for a range of groups on a daily basis. Ensure that staff and volunteers have the knowledge and training required to oversee and carry out basic animal tasks such as feeding and mucking out, and that high animal welfare standards are understood and upheld by all.
For the full job description and application form, visit stepneycityfarm.org/about-the-farm/
Application information
Visit stepneycityfarm.org/about-the-farm/ for the full job description and application details.
Please mention Roots to Work when applying for these jobs
About Stepney City Farm
Stepney City Farm is a 4.5 acre farm in the heart of London. We are a community charity working to improve lives through farming. We produce food sustainably to sell locally and welcome visitors to the farm free of charge 6 days a week, 50 weeks a year. With the help of our volunteers, we grow salad, fruit and vegetables using ecological farming practices and raise high welfare livestock for meat and eggs. Our rural oasis provides green space for wellbeing and nature connection and a unique resource for learning about food, farming and the natural world. Visitors love to meet our donkeys, sheep, goats, pigs, poultry, rabbits, guinea pigs and ferrets. We keep bees on site and create places for wildlife to thrive. The Farm hosts a cafe, three artist studios, 78 allotments for local residents, a weekly farmers' market and provides low cost meeting space for local community groups. We aim to be an inclusive and accessible place to work, volunteer and visit.