SHARE
Head Gardener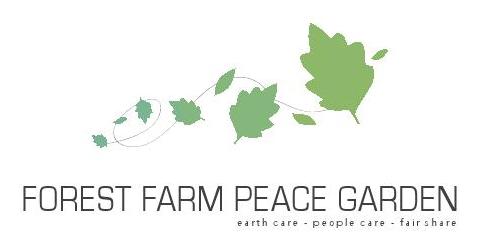 Forest Farm Peace Garden
Forest Farm Peace Garden, end of Hazelbrouck Gardens, Hainault IG6 2XL
Posted: 17/12/2019
Deadline: 24/01/2020
Compensation: £25,161.50 pro rata
Paid Part-time Permanent
---
Job description
Forest Farm Peace Garden is seeking an experienced gardener to lead on the development of our large 2-acre site and support the running of our ecotherapy programme, which supports mental health recovery. This is a fantastic opportunity for someone with an understanding of organic and sustainable growing methods and permaculture practices, who is interested in creating a beautiful and therapeutic space for our volunteers.
You will co-ordinate day-to-day activities in the garden, including planning gardening tasks alongside other staff and volunteers to help run our twice-weekly ecotherapy sessions. Garden sessions are accessed by people experiencing mental health needs, adults with learning disability and refugees/asylum seekers, as well as buddy volunteers who provide support.
You will provide informal and formal learning opportunities for volunteers, including running occasional workshops. You will oversee the garden planning and documentation for the year, and site development projects and maintenance as necessary. You will have oversight of health and safety considerations alongside other staff. You will take responsibility for ordering garden materials and equipment and have IT skills for undertaking admin and planning tasks. You will also share responsibility with the Project Manager, Ecotherapy Worker and Trustee Board for the broader development goals of the site.
Please see the job description and person specifacation on our website: https://www.forestfarmpeacegarden.org/head-gardener
Application information
To apply for this role, please complete the following:
A cover letter which details, with examples, how you meet the Person Specification (available on our website). Please keep to a maximum of 2 sides of A4.
A completed Application Form which contains your details and references.
Your up-to-date CV.
An equal opportunities monitoring form, which will be kept separate from your application.
Please send via email to: kate@forestfarmpeacegarden.org
Interviews will be conducted on Monday 3 February 2020. We aim to contact candidates who are selected for interview by 28 January 2020. Unfortunately, we can only offer the position to individuals who have a right to work in the UK.
Please mention Roots to Work when applying for these jobs
About Forest Farm Peace Garden
We provide an ecotherapy programme for adults with mental health support needs at our 2-acre allotment site in Hainault, East London, focusing on growing organic vegetables, fruit and herbs as well as wildlife activities and education workshops.