SHARE
Full time Cook/FOH supervisor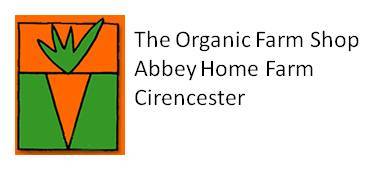 Abbey Home Farm
Cirencester GL7 5HF
Posted: 31/07/2020
Deadline: 23/08/2020
Paid Full-time
---
Job description
For our busy mainly vegetarian cafe starting from mid-Sept 2020. Call out for someone passionate about organic eco life and competent in all aspects of a commercial kitchen!
Cook vacancy - life in the countryside - no split shifts, no evenings, great 100% organic produce to work with, lovely team!
We are looking for a permanent, fulltime, experienced chef/cook who also has experience and enjoys front of house work to join our lovely team of 4 cooks and also lead our FOH team. This job is perfect for someone who wants to leave the demanding world of cheffing and settle down to live a more relaxed (after work!) life. The job is varied; cooking within a team for the café and the shop, plus working in the open kitchen doing service and making our signature salads. The kitchen abhors shouting and everyone washes up.
You must be passionate about mainly vegetarian, organic/local food. Inspired and excited by muddy organic vegetables straight from the field. Undaunted by lots of pastry making. Enjoy working both in the kitchen and with the public, have a flexible can do attitude and be happy to muck in with whatever needs doing at busy times this might suit you well! This is a full time position of 40 hours approx.
Small 2 bedroomed cottage available to rent.
Application information
If you fill the above criteria and would like to apply please send a full CV and email of interest to Hilary at hilary@theorganicfarmshop.co.uk. Please explain why you would like to work with us, in particular outlining your commercial cooking experience and knowledge/interest in local/ organic food. Non smokers only please. Applications will be accepted on a rolling basis so we suggest appying early.
Please mention Roots to Work when applying for these jobs
About Abbey Home Farm
Abbey Home Farm is run by Will and Hilary Chester-Master. They took over the management of the farm from Wills family in 1990 and set about establishing an organic system of farming from day 1. Both Will and Hilary are totally committed to organic practices and are striving to make Abbey Home Farm a truly sustainable, both environmentally and financially, place. The farm, the garden, the shop and the cafe would not run without the other members of the team. There are at present approx 40 people involved, working here in all sorts of capacities, some full time, many part time, from many different backgrounds, but with common links: a passion for local and organic food, high animal welfare, caring for the environment and protecting our wildlife.