SHARE
Farm and Outdoor Learning Assistant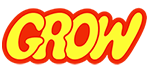 GROW
GROW, the Totteridge Academy, Barnet Lane, London N208AZ
Posted: 15/01/2020
Deadline: 13/02/2020
Compensation: £13 - £15 per hour
Paid Part-time Flexible hours
---
Job description
ABOUT GROW
GROW's aim is to switch up the way young people are thinking and living. Reinforcing and reintroducing the intrinsic link we have with nature and the importance of caring and looking after ourselves and our planet.
INSPIRING young people to become a better informed, environmentally conscious and mindful generation.
PROVIDING the resources and opportunities to help young people reach their full potential: mentally, physically, socially and creatively.
A new way of seeing the world and a new way of thinking.
-----------------
We work with schools to deliver the GROW curriculum, a completely new package that teaches children about food, farming and well-being. Every student who comes through GROW will learn essential and practical life-skills that will help them lead healthier, happier and more connected lives.
A key part of the GROW learning experience is our 6 acre field. We are creating a vibrant working farm that will form a key part of our curriculum as well as being a community farm with opportunities for families and adults.
It's a busy and exciting time for GROW and we are looking for someone to help us on our journey who can grow with us.
----------
THE ROLE
We are looking for a very special candidate to assist with the delivery of the Food and Farming module at our partner school, on our new farm and at our GROW holiday clubs.
The main duty is to assist the Farm and Outdoor Learning Manager with the delivery of educational sessions with secondary school students. The sessions are hands on and experiential; think seed sowing, incubating chicks and outdoor tasks on our field like transplanting and harvesting veg.
We are about to begin building the GROW farm, this will include a market garden, animals and several buildings. There is scope for the role to develop into a general Farm assistant / Assistant Grower role for the right person.
This job is initially two days a week (Tuesdays and Thursdays) from March, with scope to expand.
THE PERSON
We are looking for someone with a strong understanding of sustainable farming practices and a passion for sharing it with others. Ideally you will have at least 2 years experience growing food organically and/or working in a farming environment (this could be small scale but it is essential). A Level 2 Horticulture qualification would be great but it's not essential if you have the relevant experience.
Experience of working with children and young people is essential. We have very high standards for our curriculum and are looking for a candidate who feels confident and comfortable being in a school environment and around young people.
We are looking for a candidate who takes initiative and pride in everything they do. We are a small team who believe in the power of education to change the world and we are looking for someone who feels the same.
Initially the role will be assisting the Farm Manager with a set curriculum and this could develop into leading and helping to expand the curriculum and general farm work as the project grows.
Application information
To apply for this position please send a CV and a short covering letter (no more than A4) detailing your suitability to sarah@grow-up.co
Please mention Roots to Work when applying for these jobs