SHARE
Trustee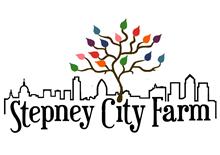 Stepney City Farm
Stepney City Farm E13DG
Posted: 23/01/2020
Deadline: 07/03/2020
Compensation: Voluntary
Unpaid Volunteer Part-time
---
Job description
Stepney City Farm is an educational charity, working to improve lives in Stepney and the surrounding area through farming.
Our core activity is the upkeep and development of an open working urban farm, providing learning, recreational, and volunteering opportunities for all, relating to agriculture, horticulture, crafts, country life, and protection and improvement of the natural environment.
The Farm is a welcoming place to bring together the diverse communities of Tower Hamlets, and cultivate social welfare for individuals in need and for the public at large, through high-welfare, environmentally-sustainable farming practices, and best environmental practices.
Role
We are currently recruiting for Trustees to join our friendly and inclusive Board, particularly from animal care, agricultural, commerial food growing, catering and legal backgrounds.
This is an opportunity to develop you portfolio of professional experience, whilst making a genuinely valuable contribution to a unique educational charity at the heart of its local community. Board meetings take place on the third Wednesday evening of the month at the Farm, and can last up to 2 hours. Overall the monthly commitment should be around 8-10 hours and would include advice / support and reading board papers.
Application information
Interested candidates should email Jo Pertwee, our Chair, at jo@stepneycityfarm.org for further information and an initial chat about the role.
Please mention Roots to Work when applying for these jobs
About Stepney City Farm
Stepney City Farm is a three acre working farm; a rural oasis, in the heart of Tower Hamlets. We are an educational charity aiming to improve lives through farming; we provide a welcoming place to bring together our diverse community, and cultivate wellbeing through high-welfare, environmentally-sustainable farming practices.