SHARE
Programme Officer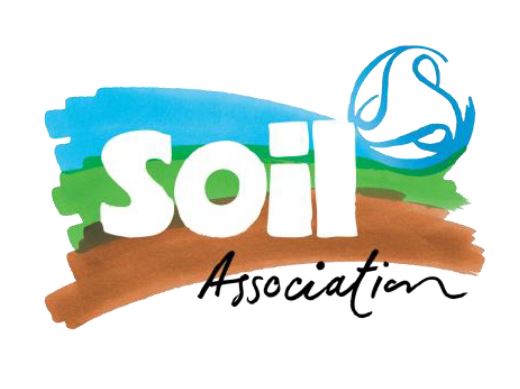 Soil Association
Spear House, Victoria Street, Bristol BS1 3NX
Posted: 10/02/2020
Deadline: 24/02/2020
Compensation: £24,967 per annum
Paid Full-time Fixed term / contract
---
Job description
Salary: £24,967 per annum Contract: Fixed term contract to 1 December 2022 (with potential for extension) Hours: Full time, 37.5 hours per week. Regular travel to meetings and events. Location: Bristol
About our organisation
The Soil Association formed in 1946, is the only UK charity which works across the spectrum of human health, the environment and animal welfare. That's because we cannot tackle these issues in isolation. We campaign for change, we support farming innovation, we serve healthy food in communities, we support and grow the organic market and we protect forests. We couldn't do any of this without our dedicated staff. We make a difference in the world where it's needed the most.
Sustainable Food Cities is a partnership programme led by the Soil Association, Food Matters and Sustain: the alliance for better food and farming. We support towns, cities, boroughs and counties to transform their local food culture and food system for the better, working with more than 60 local food partnerships across the UK. We help people and places to share challenges, explore practical solutions and develop best practice on key food issues.
About the opportunity
Sustainable Food Cities is entering a new and exciting phase. We will be working to adapt and extend the SFC model to new places and new geographies as part of a wider Sustainable Food Places initiative, with the aim of building a critical mass of 100+ dynamic sustainable food partnerships across all parts of the UK.
The Programme Officer will play a key role in supporting the successful delivery of Phase 3. You will work closely with the Programme Manager to support efficient programme coordination, from helping with grants, reporting and data gathering, to dealing with invoices and financial processes and providing administrative support to effectively connect and coordinate SFC staff across the three partner organisations. You will also work closely with the Network Coordinator to support membership enquiries, awards applications, communications (website, newsletter, social media) and events (regional events and a national conference).
About you
This is a really varied role that will suit someone with energy and enthusiasm who can work under pressure and is happy to juggle multiple different strands of work and well as to learn new skills. If you love the idea of being the lynch-pin in the smooth and effective functioning of one of the biggest food and social change programmes in the UK, then this could very well be your perfect job.
Our employee benefits
Working with us you will have a range of financial and lifestyle benefits, including 27 days annual holiday plus bank holidays, increasing to 30 days with service (pro rata for part-time). For more information on our benefits please visit our website.
Important dates
Closing date for applications: 5pm, Monday 24 February Interviews are expected to take place Thursday 5th March in Bristol
Application information
Please read the full Job Description for the role.
Please submit your CV with a covering letter (both in Microsoft Word format) to recruitment@soilassociation.org. Your covering letter must cover the "essential" criteria listed in the Job Description. Failure to submit a covering letter may mean your application is removed from the shortlisting process. Please make sure that the file names of the documents you attach contain your name (first name and surname).
Thank you for your interest in supporting our work at the Soil Association
Please mention Roots to Work when applying for these jobs
About Soil Association
Our organisation started in 1946 to pioneer a better world – one where we can all farm, eat and live healthily in balance with the environment. Our team of around 250 employees have been working with this vision for positive change ever since. We're farming, growing, buying, cooking and eating. We're campaigning, lobbying and certifying. We're running research programmes that pave the way for change. And we're inspiring millions of people to take their own step towards a sustainable future.