SHARE
Growing Trainee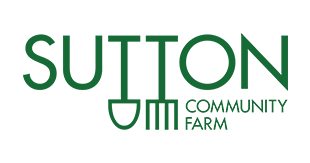 Sutton Community Farm
40a Telegraph Track, Wallington, London SM6 0SH
Posted: 18/12/2020
Deadline: 24/01/2021
Compensation: £10.85 per hour (London Living Wage)
Paid Traineeship Fixed term / contract
---
Job description
We are recruiting for a paid Growing Trainee to start in March 2021, 4 days a week for 20 months.
The purpose of the position is to develop skilled production managers in agroecological horticulture, and is ideally suited to someone who is considering managing a growing space in future. The Growing trainee will learn practical growing skills as well as developing cropping plans, collecting and processing data, managing staff and volunteers. The Growing trainee will work closely with the Head of Production and growing team at the farm, developing skills and experience in local food production. The Growing trainee will play a key role in maximising the productivity of the farm and helping secure its long term success, as well as helping people in the community have a positive, meaningful and enjoyable experience. This includes volunteers, groups of children and other visitors to the farm.
We are seeking a hard-working individual who is passionate, enthusiastic and able to work with a broad range of people.
See the full Job Description here: https://drive.google.com/file/d/1PSPYIJRp1ExwYK-9U_FiRo_VI-afJir3/view?usp=sharing
Application information
To apply please email joris@suttoncommunityfarm.org.uk with your CV and answer the questions on the application form. See form questions below and a link to the form in the above Job Description.
Candidates invited to attend interviews will be asked to provide references.
Deadline for applications: 24th Jan (midnight)
Start date: March 2021
Date of interviews: Week commencing 1st Feb (to be confirmed)
The interview will consist of a walk around the farm, and some informal questions with the growing team.
Google form Questions so you can prepare your answers before faffing about in the form.
Name

Email address you would like to be contacted on

Tell us about your journey to wanting to work in sustainable food, including your experiences of food growing so far?

What do you hope to learn/gain from this traineeship?

Imagine you have your own farm in the future. What would it look like?

What are the three most important attributes or skills that you believe you would bring to our farm?

What can you tell us about your experience managing people, or volunteers?

Why would you like to work at Sutton Community Farm? What prompted you to apply for this job?

Where did you hear about the apprenticeship? (not assessed, for us to understand which job adverts were most useful)
Please mention Roots to Work when applying for these jobs
About Sutton Community Farm
Sutton Community Farm is a community-owned farm. We started in 2010 in response to a community need with the purpose to increase access to fresh, healthy, sustainable food and provide a shared space for people to cultivate skills, get exercise and make new friends. Our farm sits on a beautiful 7.1 acre smallholding with views towards the skyline of central London.