SHARE
Head Market Gardener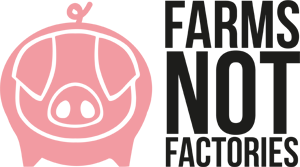 Farms Not Factories
Dower House, Badminton, South Glos GL9 1DJ
Posted: 15/03/2021
Deadline: 18/04/2021
Flexible hours
---
Job description
I am looking for an experienced grower to take on 2 walled gardens for a chemical free food growing venture that is up and running. The grower will be self-employed and would ideally have at least 2 seasons organic food growing experience with at least two of those years in the UK or similar climate.
The grower would ideally have training qualification and have at least 2 years practical experience in a chemical free or organic agricultural enterprise with a commitment to sustainable, regenerative agricultural management of the land and soil.
Badminton Garden Farm is a market garden venture, presently supplying seasonal vegetables as a box scheme, a few local shops and occasionally through a stall outside the gate.
There is a walled garden (1.3 acres) a shallow-soiled walled garden (0.3 acres), 3 polytunnels, a small greenhouse, large workshop/packing shed, tool shed and basic, detached one-room accommodation with bath, basin and loo plus caravans with facilities that accommodate woofers needs. The garden has prepared seedbeds and is planted ready to supply veg.
The grower will be responsible for all sowing, planting, plant and soil care, harvesting, packing, sales, advertising, marketing, distribution, book keeping, and for managing and directing volunteers and any other labour as required. Also, they will be responsible for their own accommodation. Due to the work load. A small vehicle for deliveries, owned by the grower, would be a necessity.
Application information
Please send your CV along with a covering letter to tracy@tracyworcester.org.uk, or by post to: Tracy Worcester, Farms not Factories, Dower House, Badminton, South Glos, GL9 1DJ. To discuss the role further, contact 01454 218491 or 07890 971721.
Please mention Roots to Work when applying for these jobs
About Farms Not Factories
Farms Not Factories is a non-profit organisation working through film-making and campaigning to support the 'food sovereignty' movement by exposing the true costs of cheap meat from animal factories to inspire consumers to only buy meat from local, healthy, high welfare farms.