SHARE
Fundraising Officer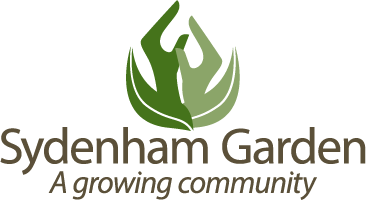 Sydenham Garden
28a Wynell Road SE23 2LW
Posted: 07/04/2021
Deadline: 26/04/2021
Compensation: £29,000 per annum
Paid Part-time Fixed term / contract Remote working
---
Job description
Sydenham Garden, a unique wellbeing centre supporting people to improve their mental health in South East London, seeks a talented and passionate individual as a new Fundraising Officer. We have a strong track record of raising funds from Trusts and Foundations and also of generating income through contracts for services, corporate volunteering, sales of produce and hire of our sites and indoor venue. The organisation has a small but growing base of supporters who donate a regular subscription towards our work as 'Friends' and we run seasonal community events to further support our fundraising goals. We are a values-led organisation, with our co-workers (our beneficiaries) at the centre of everything we do.
We are now looking for a talented, experienced, professional who will focus their energies and experience on raising income for our services and support our core values of respect for people, environment and community across all aspects of their role.
Application information
To find out more and apply for the role go to: https://www.sydenhamgarden.org.uk/supporting-us/jobs/
Please mention Roots to Work when applying for these jobs
About Sydenham Garden
Sydenham Garden is a unique wellbeing centre utilising its gardens, nature reserve and activity rooms to help people in their recovery from mental and physical ill-health in Lewisham. Sydenham Garden enables people to improve their quality of life, social interaction and physical and mental health in a supportive community environment thorugh therapeutic horticulture, arts and crafts based activities.