Share
Head of Projects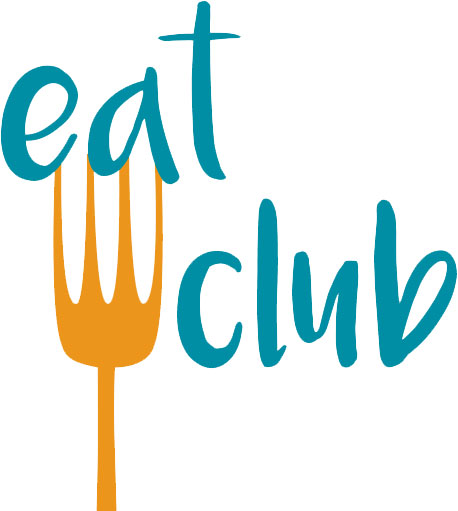 Eat Club
London-based. Remote working initially.
Posted: 27 May 2021
Deadline: 21 Jun 2021
Compensation: £25,000 per year pro-rata for 15 hours per week
Paid Part-time Flexible hours Fixed term / contract Remote working
---
Job description
We are a young charity with ambitious growth targets. We're seeking a person who will lead on the successful implementation of the organisation's new and existing projects, as well as assist in business development to help us secure new partnerships, supporting us to increase our impact and reach further into the capital.
If you're passionate about improving the wellbeing and life-chances of disadvantaged young people this could be the role for you.
Eat Club knows that delicious wholesome food, prepared and eaten together can help people lead happier, healthier lives. We deliver bespoke cooking courses in partnership with organisations in and around London that have young people in their care.
You will be an experienced coordinator and persuasive communicator, confident in solving problems and securing financial targets. A relevant degree is preferred but not essential. We encourage a diverse workforce.
The successful candidate will have an understanding of local government and the not-for-profit sector, a willingness to learn and share the values of Eat Club. You can find out more about our work at: www.eat-club.org
Specific duties for the role will include:
Overseeing and supporting the day-to-day operation of projects already funded by understanding project needs, liaising withproject partners and allocating session leaders and assistants
Managing day-to-day running of programmes and courses by working closely with session leaders, assistants and volunteers, and monitoring and evaluating the projects when completed (to include in person and virtual sessions)
Managing project budgets and monitoring against invoices and receipts
Ensuring the capture of impact data and updating project data in Eat Club's monitoring systems (Salesforce)
Identifying and securing new working partnerships with a variety of organisations across London, whilst making the most of existing relationships
Supporting the team to achieve successful outcomes with income generation opportunities, including contracts, funding applications, events and donors
Representing Eat Club at pitches and external events, pro-actively engaging with and building an external network of contacts
Preparing budgets and reporting to the senior leadership team against KPIs and objectives, making recommendations for development
Ensuring all data are collected and stored securely in line with current data protection legislation
PERSON SPECIFICATION
Essential
Able to work well with people, whether staff, partners or volunteers, to make sure all projects are running smoothly
Able to manage projects from conception to completion using own initiative, meeting deadlines and keeping to budgets
Able to create and maintain external partnerships and networks to achieve organisational aims and objectives, including representing the organisation at external meetings and events (both physical and virtual)
Willingness to work flexibly in response to changing organisational requirements, including the ability to work outside of normal office hours on occasion with advance notice
Ability to work remotely
Passionate about equal access to good food
Upbeat, motivated by difficult challenges, and tenacious in solving them
Organised, dedicated and conscientious, with fantastic attention to detail
Committed to communicating in a way that is compelling, clear, accurate and accessible.
Preferred
Knowledge of working to performance indicators, including monitoring and reporting on outputs/outcomes
This role allows for flexible working hours and location; however, you will be required to attend regular team meetings, events and partner meetings in and around London.
All candidates will have to undergo a DBS check and receive Level One Safeguarding training.
We are looking for a candidate with:
Research skills: Excellent researching skills and an eye for detail
Communication skills: A confident telephone manner, exceptional communications skills, the ability to edit written documents in keeping with a house style and tone
Writing skills: Must have excellent English, the ability to write succinctly to assist in updating documents and drafting emails where appropriate
IT skills: Proficient in using computers and the Microsoft Software package
General business acumen
Location: Remote working (Need to be based in London)
Contract type: Part time | 15 hours per week (of a 40 hours work week)
Contract length: This is a twelve-month contract with potential to extend. It will be offered subject to successful completion of a probationary period, and will be offered to the successful candidate subject to the receipt of satisfactory references and enhanced DBS check
Sector: NGO
Start date: November 2020
Compensation: £25,000 pro rata
Reports to: Chief Executive Officer
Probation: There will be a three-month probationary period. After the three months the post holder will either be offered a permanent contract, be put on a further period of probation or have their contract terminated. A termination of contract will be for reasons that have been made clear prior to their probationary period being completed.
Notice period: The notice period is 1 week during the probationary period and 4 weeks thereafter
Application information
Please send your CV along with a one-page cover letter explaining why you are the right candidate to info@eat-club.org by 21st June 2021. Interviews will be held in the first week of June in person in central London (loctaion TBC).
For further information or details regarding this role, please write to info@eat-club.org
Eat Club is committed to safeguarding, protecting and promoting the welfare of the children and young people we work with. Successful applicants to roles at Eat Club will be subject to criminal vetting checks, and where necessary for the role, a check at an enhanced level will be required.
We are an equal opportunities employer, and welcome applications from all suitably qualified candidates, regardless of their ethnicity, sex, disabilities, religion/beliefs, sexual orientation, or age
Please mention Roots to Work when applying for these jobs
About Eat Club
We are a charity with a difference. We believe that delicious wholesome food, prepared from scratch and eaten together communally can help young people lead happier, healthier lives. We connect young people with the positive, healthy and pleasurable aspects of cooking and eating through providing convivial cooking courses. Our courses are designed to improve physical health, social wellbeing and equip young people with the skills needed to eat well throughout their lives.