Share
Treasurer (Trustee)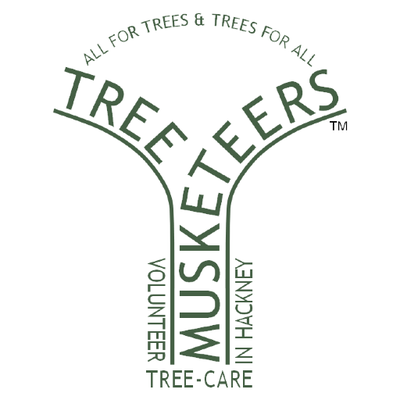 Tree Musketeers
Home-based with occasional visits to Hackney
Posted: 11 Jun 2021
Deadline: 25 Jun 2021
Unpaid Volunteer Part-time Remote working
---
Job description
Who we are:
Tree Musketeers (TM) is the working name of registered charity, Hackney Tree People.
TM is entirely volunteer-run and its core activity is raising, planting and caring for trees in Hackney's green spaces. Trees benefit people's physical and mental well-being in the city. They also benefit the environment by improving air quality, reducing noise pollution, reducing the urban heat island effect and provide habitat for the wildlife in our cities.
We provide a way for people to engage with their local green spaces by organising public tree planting sessions, tree aftercare (watering and mulching) and leading local green space walks. TM works alongside park user groups and community groups in maintaining trees in estates, parks and community orchards.
The Hackney Community Tree Nursery is where we propagate and nurture a wide selection of native and unusual trees for planting out in the borough. The Nursery also contains an orchard/forest garden and small apiary.
What we are looking for:
We are looking for a new treasurer to take on the accounts. If you have relevant financial experience, can manage the accounts of this small charity, report to and advise the Trustees, and ensure relevant legal obligations are met, please do get in touch. The treasurer will join the charity trustees.
Application information
For more details about the role please contact: trees@treemusketeers.org.uk
We can provide a detailed role description upon enquiry. Please send an expression of interest, with details of relevant experience, by Friday 25 June.
Please mention Roots to Work when applying for these jobs
About Tree Musketeers
Tree Musketeers (TM) is the working name of registered membership charity, Hackney Tree People. TM is entirely volunteer-run and its core activity is raising, planting and caring for trees in Hackney's green spaces. We provide a way for people to engage with their local green spaces by organising public tree planting sessions, tree aftercare (watering and mulching) and leading local green space walks. T