Share
Public Affairs Manager - Germany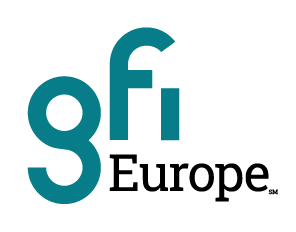 The Good Food Institute Europe
Flexible/home-based, with willingness to travel to Berlin at least every two weeks and sometimes on short notice
Posted: 8 Jul 2021
Deadline: 2 Aug 2021
Paid Full-time Permanent Remote working
---
Job description
Helping people, animals and the planet by advocating supportive public policies for plant-based and cultivated meat in Germany and the EU Industrial animal agriculture is at the root of many of the most pressing global issues of our time, from climate change and global hunger, to antibiotic resistance and poor animal welfare. The Good Food Institute Europe (GFI Europe) is at the forefront of the movement to use food technology to replace the products of industrial animal agriculture with plant-based and cultivated alternatives. Please check out our U.S. affiliate's website and read the 2020 Year in Review (gfi.org/2020) to find out more about who we are and what we do. We are at an exciting stage in our growth, and are looking for a Public Affairs Manager - Germany to join our team. For more information about this role, please read the job brochure.
How You Will Make a Difference
Your role will have high responsibility and high impact. You will significantly influence how quickly Germany and Europe move to a more ethical and sustainable food system. You will be responsible for driving policy impact in Germany and, to a limited extent, in Austria and Switzerland. This will include, amongst other things, driving significantly more public investment into research and development for plant-based and cultivated meat, working to deliver a fair, evidence-based regulatory path-to-market for plant-based and cultivated proteins, and ensuring that the labelling of plant-based and cultivated food products is not unfairly restricted. As our first colleague based in Germany, you will be responsible for identifying priorities and opportunities to achieve maximum impact for alternative proteins and for rallying like-minded organisations and individuals to amplify our impact. You will be working closely together with our Brussels-based colleagues to ensure that Germany plays a positive role for alternative proteins in the EU.
To achieve this you will:
Deliver positive government policy change to support plant-based and cultivated proteins in Germany and, where opportunities arise, in Switzerland and Austria. Develop and execute lobbying strategies, based on thorough research and mapping of decision-makers. Build relationships with, and advise, senior politicians and civil servants in relevant public institutions, including the Bundesregierung, federal ministries, the Bundestag, as well as other national and state-level institutions. Build alliances and work cooperatively with other organisations, companies, scientists and stakeholders, and engage respectfully with people who are still to be persuaded. You will collaborate with other organisations to amplify our policy advocacy through multiple channels and help create a positive ecosystem for alternative proteins. Act as a spokesperson and representative for GFI in meetings with German stakeholders (including donors), in the media, and at public events, as needed. Closely monitor and stay abreast of relevant policy proposals, spotting opportunities and pre-empting threats. Together with your Brussels-based colleagues, ensure that Germany plays a positive role for alternative proteins in EU policy. Together with Communications colleagues, work with the media and use social media to help deliver our objectives and raise the profile of alternative proteins in Germany. Perform other tasks as required.
Who we're looking for:
You must have: A passion for GFI's philosophy and mission. A demonstrated ability to drive policy change. Comfort with, and experience of, interacting with and influencing officials and politicians. Experience working on policy at the national (German or other country-level), EU, or multilateral level, for example in a government, public institution, political party, NGO, think tank, industry association, public affairs agency, consulting firm, multilateral, or other relevant institution. Excellent people-skills - the ability to influence, network, build alliances and work well in a team. Enthusiasm, a strong work ethic and self-motivation; a sense of ownership and responsibility to drive outcomes. A positive, can-do, hands-on attitude. Full fluency in German. Working proficiency in English.
It would be an advantage to have some or all of the following attributes, but none of them are prerequisites, and we welcome applications from candidates without any or all of them:
In addition to the above, experience working on German federal policy, including in one or more of the following policy areas: research and innovation, food and agriculture, climate change, or public health. Experience and demonstrated ability to interact with the media. A strong network of contacts at the federal policy level. A demonstrated ability to build alliances with NGOs and industry actors.
We want the best people and we don't want biases holding us back. We strongly encourage people of every colour, orientation, age, gender, origin, and ability to apply. Because we value a diverse workplace, we prioritize an inclusive climate absent of discrimination and harassment during the application process and after you join the team.
The Fine Print:
Terms of employment: Full-time (flexible hours), permanent
Location: Flexible/home-based, with willingness to travel to Berlin at least every two weeks and sometimes on short notice. Once the COVID situation has cleared, the whole GFI Europe team will aim to get together in-person approximately twice per year for around 3-4 days at a time, most likely in the London or Brussels areas.
Right to work requirements: The successful candidate must, by the start of the employment, have permission to work in the country where you are based.
Application information
Application Deadline: 2nd August 2021, 11.59pm CEST. We will be assessing candidates on a rolling basis, so please apply now!
Application process: Please complete the short form, and upload your CV and cover letter on this webiste: Your cover letter (of 1-2 pages) and CV should set out: what motivated you to apply for this role how you meet each of the requirements for the role as listed in the job description and which bit of the job description energises you the most. The full application process is outlined in the job brochure. We really look forward to hearing from you!
Any questions? If you have any questions about this role, please do reach out to us at europe@gfi.org. If you've read this far but decided not to apply, please feel free to share this job description with someone else in your network who you think might be a good fit for the role! Thank you.
Please mention Roots to Work when applying for these jobs
About The Good Food Institute Europe
The Good Food Institute Europe is an international NGO helping to build a more sustainable, healthy and just food system by transforming meat production. We work with scientists, businesses and policymakers to advance plant-based and cultivated meat, eggs, dairy and seafood – making them delicious, affordable and accessible across Europe.