Share
Farmshop Cook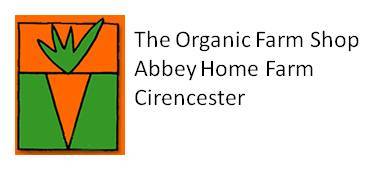 Abbey Home Farm
Cirencester GL7 5HF
Posted: 7 Sep 2021
Deadline: 21 Oct 2021
Compensation: £20,000 depending on experience
Paid Full-time Part-time
---
Job description
The busy and very friendly kitchen team needs an extra cook. Experience in a commercial kitchen necessary. Lots of muddy veg to love and pastry to make every day. 24 - 40 hours a week depending on experience. Some weekend work is necessary. Mainly production cooking for the shop. Start date ASAP. Approx £20,000 depending on experience plus accommodation with subsidised rent if needed.
Application information
To apply please email hilary@theorganicfarmshop.co.uk with an up to date CV and letter of interest.
Please mention Roots to Work when applying for these jobs
About Abbey Home Farm
Abbey Home Farm is run by Will and Hilary Chester-Master. They took over the management of the farm from Wills family in 1990 and set about establishing an organic system of farming from day 1. Both Will and Hilary are totally committed to organic practices and are striving to make Abbey Home Farm a truly sustainable, both environmentally and financially, place. The farm, the garden, the shop and the cafe would not run without the other members of the team. There are at present approx 40 people involved, working here in all sorts of capacities, some full time, many part time, from many different backgrounds, but with common links: a passion for local and organic food, high animal welfare, caring for the environment and protecting our wildlife.