Share
Deputy Manager, Arthur's Farm Kitchen Community Cafe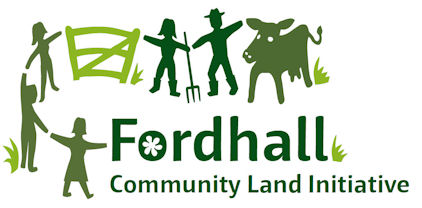 Fordhall Community Land Initiative
Fordhall Community Land Initiative TF9 3PS
Posted: 17 Sep 2021
Deadline: 1 Nov 2021
Compensation: Starting at £9.50 per hour
Paid Part-time Flexible hours Permanent
---
Job description
We are looking for a dynamic and organised individual to join our team in Arthur's Farm Kitchen. You will support the café manager in leading a our community café. You will take responsibility for operations, assist with ordering, cashing up and leading the waiting team. Experience of a senior role within hospitality is preferred.With great attention to detail, computer literate (MS office) and wonderful interpersonal skills you will help create memories for our guests to treasure, whilst also helping develop and grow our offer to the community.
11-15 hours/week
Regular hours will be required on Sundays, Fridays and alternate weekdays. There will be flexibility for the right candidate, but some regular weekend working is essential (we have a compulsory closure over the Christmas break).
About the role
You will be excited to make your mark at Fordhall, to develop our offer and to make people happy through food. Ultimately, you will love that you are helping to reconnect our community to the seasons and to the land; helping to nurture relationships that will last a lifetime.
Displaying excellent interpersonal skills, you will enjoy meeting new customers and welcoming them into the café space.
You will use your organised approach and past experience to support the smooth running of Arthur's Farm Kitchen including cashing up, ordering supplies, taking a stock-take, recording incoming orders, and seeking new cost-effective and ethically supplied product alternatives.
You will be working closely with the Head Chef and Café Manager to ensure Arthur's remains successful and continues to grow. Everything here is a team effort and you will bring your own skills to complement those we already have.
Key Attributes and Skills
We are passionate about working to the strengths of those we have in the team. We will provide an environment for you to grow and nurture these strengths and we will provide training in other areas where appropriate.
You love good food as much as we do. You will have a knowledge and a passion for seasonal and local food, and you will understand the importance of organic farming and the interconnectedness of nature.
You will have at least two years' experience within the hospitality sector, ideally at a senior level
Demonstrating your excellent customer focus and hands on approach, you love to lead by example and motivate and inspire those around you.
You exhibit exceptional organisational and time management skills with great attention to detail.
Your approachable manner and positive approach will be ensure we continue to build strong relationships between Fordhall Farm, customers, and our suppliers.
You are competent in IT - specifically Microsoft Excel and Word.
You have a natural aptitude for figures and financial management.
In line with Fordhall values you are happy to 'muck in'. Leading by example and appreciating that we are a small team, you are willing to take on whatever role is necessary for service to be a success.
Application information
Please go to our website to download the full job description.
Please apply by sending a CV and covering letter which highlights your experience and most importantly, why a job at Fordhall is right for you, to Nina at arthurs@fordhallfarm.com
Interviews will begin immediately, so please do get in touch if you are interested. Immediate Start available. Salary dependent on experience.
Please mention Roots to Work when applying for these jobs
About Fordhall Community Land Initiative
As England's first community-owned farm, Fordhall has always been a dynamic and innovative organisation, with over 8,000 community shareholders. We believe that by restoring connections between hearts, minds and the soil, we will encourage and create meaningful change which helps to build health and resilience within people and planet.