Share
Apprentice Chef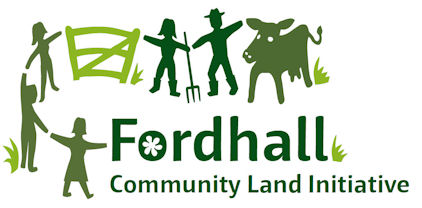 Fordhall Community Land Initiative
Fordhall Community Land Initiative TF9 3PS
Posted: 17 Sep 2021
Deadline: 1 Nov 2021
Compensation: £125 per week
Paid Apprenticeship
---
Job description
Apprentice Chef, 30 hours, 18months Level 2 apprenticeship
Do you have a love of cooking and food? Is it something you would like to progress further?
We have an opportunity to learn all the skills you need to become a professional chef. Learn from our Head Chef Richard, the art of bread making, the joy of the seasons, the science of flavours and the delights of creating your very own dishes.
You'll be supporting catering in our community cafe, but also for functions, weddings and birthday parties, meaning the menu's are varied and there is always something new to learn! From a relaxed chilli, to a silver service three course meal.
Our Head Chef has even cooked for the Queen, and he is here at Fordhall looking forward to teaching you!
Full on the job training, college placement and support will be offered during this 18month placement. If you are interested in developing your passion into a life-long skill then please do get in touch.
Days worked will vary and will be split during the day between Tuesdays-Sundays.
WHY IS FORDHALL RIGHT FOR YOU?
Well we think our five Fordhall values say it best:
1. Love Mother Nature – we care about the quality of our food, the producers we get it from and the soil that nurtured it. As a result we use meat direct from Fordhall Farm, and other produce from local and organic suppliers.
2. Sow the Seed – we love to try new ideas and we are not afraid to fail, as long as we learn along the way. This means we love to be creative and dynamic. We welcome ideas and contributions from all staff and volunteers to help guide where Fordhall goes next.
3. Gather the Flock – we are a welcoming, inclusive and supportive team. We care about each other and the journeys we are each on. Plus, there are great staff discounts in the café and farm shop (the Fordhall sausage rolls are a firm favourite!).
4. We Muck In – we all support each other to get the job done, whatever needs doing. We recognise that we are all working to the same vision and Fordhall's success is there because of each and every one of us.
5. Place in the Sun – we love what we do and we always want to have fun. This could be staff away days, building friendships, or remaining quirky in our communications and actions. Creating memories that engage hearts and minds is at the heart of the experiences we offer.
Application information
To apply, simply email our Head Chef Richard, at arthurs@fordhallfarm.com explaining why you want the apprenticeship and why you are passionate about food and cooking. We can't wait to hear from you!
Please mention Roots to Work when applying for these jobs
About Fordhall Community Land Initiative
As England's first community-owned farm, Fordhall has always been a dynamic and innovative organisation, with over 8,000 community shareholders. We believe that by restoring connections between hearts, minds and the soil, we will encourage and create meaningful change which helps to build health and resilience within people and planet.