Share
Wales Community Food Manager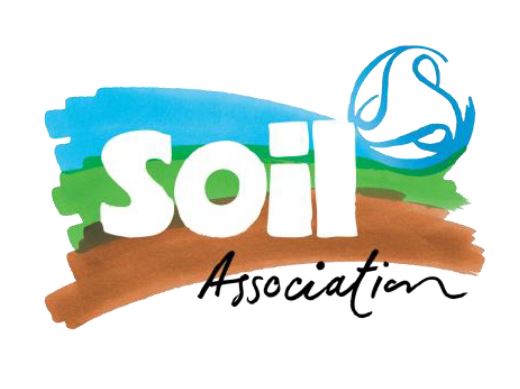 Soil Association
Home-based (Wales)
Posted: 5 Oct 2021
Deadline: 24 Oct 2021
Compensation: £34,224 per annum
Paid Full-time Fixed term / contract
---
Job description
About the opportunity
This role comes at an exciting time for the development of Food For Life Get Togethers and Sustainable Food Places Programmes. We are looking for a talented Wales Community Food Manager responsible for engaging and managing the input of multi-sectoral partners from across Wales through facilitation of networks, partner steering groups, training and grant management. Working with these partners and relevant programmes – including Wales Veg Advocates – Leads, the role will support the development of a "Wales Good Food Movement". You will have a passion for outcome focused project management, community organising and partnership working, with the drive to affect lasting social and environmental change through food that's good for climate, nature and health.
About you
You'll love organising, activism or campaigning with communities. You will possess strong interpersonal and relationship building skills with the ability to problem solve and work with others to get things done. To be successful in this role, you will have previous experience of project and partner management, with a proven ability to deliver set outcomes. It's essential that you can demonstrate experience of building and facilitating effective networks and partnerships which inspire, support and enable communities to take action on issues they care about. You will need to be able to work flexibly under pressure and enjoy working under your own initiative, owning and leading on key projects at a local and national scale. You'll also need excellent communication skills with the ability to engage with internal and external stakeholders at multiple levels and across multiple sectors.
Essential criteria that candidates must hold in order to be considered for this role:
• Significant outcome focused project management experience
• Experience or knowledge in community organising, activism or campaigning
• Significant partnership and relationship management experience
• Experienced facilitator of groups, networks and or training
• Knowledge and/or experience of working within the Welsh context
Application information
Please click here for more information and to apply
Please note we look at applications on arrival and reserve the right to close this vacancy early.
Please check your junk/spam folder if you do not receive a confirmation email upon submitting your application. All candidates will subsequently receive an email from us to confirm whether they have made it through to the interview stage.
For any queries, please get in touch with recruitment@soilassociation.org
Please note we do not accept CVs or Cover Letters.
We know the value of diversity in nature and want it in our organisation. We recognize that diverse backgrounds and experiences will bring a fresh perspective to our work. If you're not sure about applying, please get in touch with us for a chat.
Thank you so much for being so interested our work at the Soil Association.
Please mention Roots to Work when applying for these jobs
About Soil Association
Our organisation started in 1946 to pioneer a better world – one where we can all farm, eat and live healthily in balance with the environment. Our team of around 250 employees have been working with this vision for positive change ever since. We're farming, growing, buying, cooking and eating. We're campaigning, lobbying and certifying. We're running research programmes that pave the way for change. And we're inspiring millions of people to take their own step towards a sustainable future.