SHARE
Invitation to tender for Farm Cafe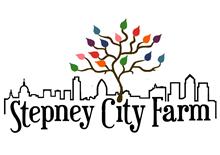 Stepney City Farm
Stepney City Farm E13DG
Posted: 18/02/2019
Deadline: 29/03/2019
Compensation: N/A
Flexible hours
---
Job description
Stepney City Farm is a three acre working farm in Tower Hamlets; a unique educational resource, and a rural oasis at the heart of the local community.
The Café is an essential part of the Farm's overall offer. It forms part of the income portfolio that supports our wider charitable work, as well as being a hub of the visitor experience and contributing to audience development and our public profile.
We are now inviting proposals from third parties to operate the Cafe.
Applicants will need to demonstrate an alignment with the values of Stepney City Farm, a compelling reason for their interest in this opportunity, experience and knowledge of the catering industry, a track record of success, and a robust business and marketing plan.
Application information
Email clare@stepneycityfarm.org for a full information pack.
Please mention Roots to Work when applying for these jobs
About Stepney City Farm
Stepney City Farm is a three acre working farm; a rural oasis, in the heart of Tower Hamlets. We are an educational charity aiming to improve lives through farming; we provide a welcoming place to bring together our diverse community, and cultivate wellbeing through high-welfare, environmentally-sustainable farming practices.