SHARE
Oxford Real Farming Conference: Conference Manager & College event organiser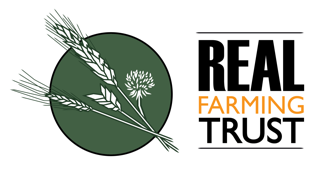 The Real Farming Trust
You will work from home
Posted: 25/04/2019
Deadline: 31/05/2019
Compensation: £27,000 - £30,000 fte
Paid Part-time Flexible hours Fixed term / contract Remote working
---
Job description
The Oxford Real Farming Conference (ORFC) is the key annual event for networking and knowledge sharing in the "enlightened" and agroecological food and farming sector.
The conference acts as a platform for discussion, innovation and knowledge sharing for people working in and interested in building a food and farming sector that provides good food for everyone forever without wrecking the biosphere on which it depends. It looks to re-think from first principles what "radical" ought to mean.
Since its inception in 2010 as the radical fringe meeting to the Oxford Farming Conference (an annual gathering for the conventional industrial farming sector) it has witnessed rapid growth and last year over 1,000 delegates attended, half of them farmers. We had a waiting list of over 500.
The sessions and subjects covered by the conference are to a large extent determined by the delegates. The ORFC does a "callout" for session ideas and these are then collated and structured into a two day programme. This is in addition to sessions which are organised by our supporting organisations which last year were the Landworkers' Alliance, the Soil Association/Innovative Farmers, Agricology, the Pasture Fed Livestock Association, and Sustain. The sessions naturally fall under four main themes: farm practice; new entrants, access to land; the agrarian renaissance; and inevitably "Brexit". It is a hugely complex project: last year we had well over 100 sessions involving 246 speakers/chairs, with networking opportunities and evening entertainment. So excellent project management and organisational skills are key to its successful delivery.
In 2020 the conference will run from January 8th to the 9th in Oxford. It will be held over three different venues though all close together.
The College for Real Farming and Food Culture is a new venture for the RFT, set up by Colin Tudge. Although the college has its own website, we have only just started running seminars under the name of the college. This year we have four such ventures booked up until August. It will be the task of the events organiser to grow the college timetable, starting with events in 2020 with most of the work being undertaken in 2020 once the ORFC is over and before work begins on the ORFC 2021.
The role: ORFC
We are looking to appoint an experienced conference manager to work with our operations manager and during the conference itself our communications manager. Whilst knowledge and experience of agroecology, food and farming is desirable, the key tasks and responsibilities of the role are as follows:
Co-ordination and collection of session ideas and development of the programme including opening and closing plenaries, and fringe events if required
Creation of an online and paper version of the programme
Communications: run the comms programme from July to the conference - to include social media (Twitter, Facebook, Mailchimp), and press; use of Eventbrite for delegate comms and press list; write monthly newsletters, commission blogs, etc. Aim to achieve targets of 50% farmers, sold out event, trending on social media, and maximum media coverage
Ensure speakers buy tickets, and keep accurate records for badges of speakers and comps
Liaising with photographer, film-maker, visual recorder
Be the primary contact before and during the conference for all chairs and speakers
Arranging and managing all audio, video, visual presentations and live streaming recorded at the conference and ensuring it is made publicly available after the event
Managing bursary applications and allocations and communications on Eventbrite
Creating and collating the conference survey and winners
Reporting back verbally and in writing to the Real Farming Trust trustees and management to include logistics from operations manager on a regular basis
Preparation of detailed post conference evaluation report
Sponsors: support recruitment and servicing of sponsors including tickets and formal thanks
Agree room layouts for sessions and communicate with operations manager
Book team accommodation
Liaise with any VIPs
Day to day management of the budget
Working with the RFT's Senior Management Team on the strategic direction of the ORFC, future plans, and other development projects (e.g. upgrading website, commissioning in-house ticketing system etc).
This role requires the following skills
Essential
Proven ability to deliver complex projects on time and on budget
Excellent financial management skills
Excellent planning, organisational and administrative skills
Experience of running events and dealing with speakers and delegates
Experience of managing large sets of data
Excellent communication and writing skills including use of a range of social media platforms, and the conference website (Wordpress)
Attention to detail
Proven ability to work with people from different sectors and backgrounds
Proven ability to work independently
Able to be flexible in terms of hours and days according to the workload
Desirable
Knowledge or experience of food and farming particularly in agroecological practices/localised community-based food systems
Knowledge and experience of running ticketing systems
Experience of fundraising
Based in the Oxford area
The post holder will report to the Real Farming Trust's Senior Management Team. The RFT does not have an office, so the post holder will be expected to work from home with their own computer. Travel to Oxford will be required throughout the year and over the conference itself. Regular meetings over Skype/zoom will be required so the successful candidate must have excellent internet connectivity. Although a fixed term contract for two years, there is a possibility of extending it should funds allow.
Interviews will be in Oxford on June 7 2019
Application information
Applications: a CV and letter to be sent to Ruth West at ruth@feanetwork.org
Please mention Roots to Work when applying for these jobs
About The Real Farming Trust
We're a registered charity and a CLG, set up to promote "real farming" that is designed to feed people well both now and for ever without any cruelty to animals and without damaging the biosphere