SHARE
Experienced sourdough baker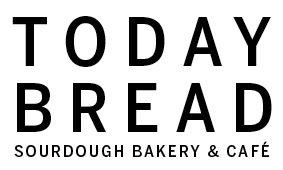 Today Bread
6-10 Central Parade, 137 Hoe Street, Walthamstow E17 4RT
Posted: 11/10/2019
Deadline: 22/11/2019
Compensation: Based on experience
Paid
---
Job description
–– SOURDOUGH BAKER WANTED ––
We are looking for an experienced Sourdough baker to join our team!
FULL TIME / PART TIME
SALARY BASED ON EXPERIENCE
Love fermentation, organic grains and artisan bread making? Lets meet! 🥐 🥖
Application information
Email your CV to bread@todaybread.com
Please mention Roots to Work when applying for these jobs
About Today Bread
Welcome to Today Bread! We are a small organic sourdough bakery and cafe located in Walthamstow Central. We believe in local, seasonal and sustainable food. Each of our loaves are expertly made by hand using organic flour and the slow fermentation process that characterises sourdough bread. Our bread is stone baked and delivered by bike to local cafés, delis and restaurants in the neighbourhood. Our bread is freshly made every morning in front of you using organic flour, water, salt, and most importantly, time! Rather than using commercial yeast, our loaves are made using naturally occurring yeast giving them the beautiful flavours and aromas that make sourdough bread so special.